Global Outreach Day: Gospel to Be Shared in Over 200 Countries on May 21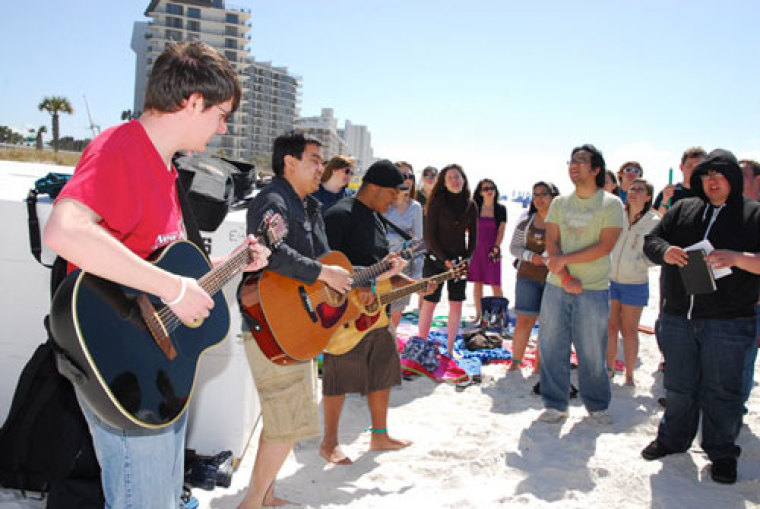 As the world prepares for Global Outreach Day on Saturday, May 21 – a massive mobilization movement to share the Good News – an international ministry says that the rising number of unbelievers in America and the Western world is a real opportunity for evangelism and sincere conversations.
The vision of Global Outreach Day is to share the Gospel to over 200 nations around the wold on one single day, seeking to fulfill the Great Commission of Jesus Christ to reach out to every person. A number of organizations have signed up to join the movement, including Cru (formerly known as Campus Crusade for Christ), which since its founding in 1951 has grown to be represented in 191 countries around the world.
Matt Mikalatos, the city director for Cru who travels to do outreach and lead speeches, told The Christian Post in an interview that the rising number of unbelievers in America is not a difficulty but "absolutely a source of opportunity" for Christians to open up about their faith.
"I have atheist friends who send me prayer requests. We have to remember that 'gospel' just means 'good news' and everyone wants good news. Don't forget, many people who don't know Jesus aren't antagonistic, they're just unaware. I shared Christ with a college student a few years ago who told me, 'Every night I've been praying to God, 'If you are real please reveal yourself to me' but he would never answer. I think he's sent you as an answer to my prayers,'" Mikalatos told CP.
"God is at work in the lives of people around us. We can trust that if we cross paths with someone who doesn't know Jesus it's because God wants to use us to introduce them to him. Increasing unbelievers in the society around us is only evidence that Jesus has brought us to this place to be a light and ambassadors of His love to more people. That's a great privilege," he added.
As for the idea behind Global Outreach Day, Mikalatos reflected that Jesus taught that building a kingdom can start with something as modest as planting a seed in someone's life.
"The greatest hope and potential behind Global Outreach Day is that many people would hear the good news about Jesus and start a relationship with Him," he said.
"Of course, it may change our own lives as well as we are reminded what it's like to be working in partnership with God for the redemption of the world. And hopefully it will also remind us that we don't need to wait for a special day to tell our friends, family, co-workers and neighbors about Jesus, but that we can take the initiative to share 'the hope that lies within us' on a regular basis," he continued.
"It's amazing that even though we choose to join God in this amazing endeavor, He is the one who empowers us and brings fruit in those conversations."