God Can Use Donald Trump, but Does He Want To?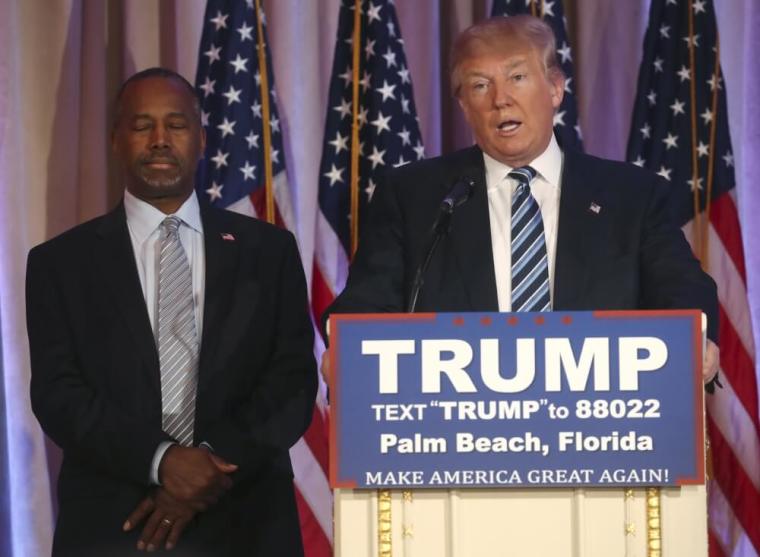 Christians are funny people. Because we are very flexible people. I don't mean flexible in the gymnast sense, but in the "we say we believe one thing and then immediately decide we believe a different thing" sense. The Bible helps us in this regard, because it gives us many different stories and teachings that can back up pretty much any point of view on a moment's notice.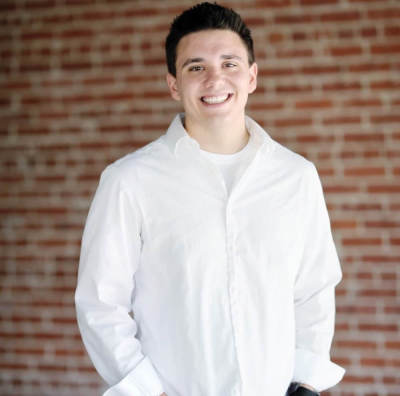 Two weeks ago, when Ben Carson emphatically endorsed Donald Trump's candidacy for president of the United States, I emphatically disagreed via social media and telling pretty much anyone who would listen within earshot. Once a fan and supporter of Dr. Carson, I felt as if I'd been played for a sucker.
After taking in millions and millions of dollars of campaign donation money, establishing an amazing conservative-voice platform, effectively handing Trump the Bible Belt by siphoning off the conservative percentage of vote that Cruz needed to do so, and winning the hearts of the American Christian majority, our seemingly conservative outsider hero jumped ship at what I suspect was a substantial offer by The Donald. I'm sure it was simple: Sway your followers to support me, and I'll let you sit in the Oval Office a couple times.
Now it's one thing if Dr. Carson wants to endorse a seeming tyrant that once compared him to a child molester, called him a liar, and a whole book of other negative names to which Carson simply dismissed as "just politics." (Mind you Carson's whole campaign was a commentary on how wicked and dishonest politics have become.) But it's another when his supporters embrace his phony endorsement and spiritualize it.
And here is where we will hang our hats for the day.
Though many of Carson's social media followers voiced their frustration, I was dismayed to see just how many born-again believers shared Carson's endorsement. Ones who began to legitimize it by comparing it to scripture.
We began to witness a comparison between Daniel's relationship to Nebudchanezzar with Carson's advisement to Trump, as well as the allowance made by Artaxeres for the children of Israel led by Nehemiah to return to Jerusalem and rebuild the ruins of their city. We began to see believers expressing joy to see a Godly man in the ear of a Godless narcissist. We watched the countenance of many Christians turn upward and the thought of an "Outsider Ticket" featuring the two became a legitimate idea.
After venting my thoughts regarding Carson's sell-out statement, I was reminded by several that "God can use Donald Trump too."
Very well. God has used many people. In fact, one might argue that God has used everyone. And I am one.
I will agree 100% with you that God CAN use Donald Trump. Yes I will go a step farther and even suggest that God WILL use Donald Trump. Just as God has used President Obama, Emperor Nero, and even Nebudchanezzar, God will use anyone. The question is — does He want to?
I'm a simple guy. When I go to accomplish a task, I have a preferred plan. I call this plan A. When plan A doesn't work out, I go to plan B. And of course, if B doesn't come through, there's always plan C. Well sometimes. Sometimes there's no plan C. Those times are awful.
The question Christians should be asking isn't whether or not God can use Donald Trump, but is Donald Trump God's plan A?
Let me point you to a story in Old Testament regarding Israel's request for a King. The people of Israel had been led out of bondage in Egypt, through the impossible waters of the red sea, into the promised land, and been governed by God through the presence of judges for many years. One day, they got the brilliant idea to set above themselves a king.
"We want to be like all the other nations!" they said. "Give us a King."
God spoke to them through His prophet Samuel and reminded them that they certainly did not want a king.
But no. A king. That was their heartcry!
God even appealed to them. "No no no! You don't want this! I'm telling you! Aren't I enough?"
Nope. King, please.
Finally, as He always does, God decided to give them what they want. After all, God wants His people to choose Him. He doesn't want to make their choices for them.
After warning the Hebrew children of what was to befall them when He set a king over them, He instructed Samuel to find and anoint Saul, a paranoid power-hungry handsome man to rule over his people. He gave them what they wanted. Not what He wanted.
He wanted to lead them. He wanted to guard them. He wanted to rule over them. That was plan A. But man rarely sticks to plan A. For some odd, rebellious, predestined reason, we are suckers for plan B and we always have been.
God uses all things and all people for His glory. God used the empire of Rome for hundreds of years to bring culture and civilization to the earth. God allowed Judas to be used to sell out his own son so that he might perish for our sins because we rejected Plan A in the Garden of Eden. God used Saul to persecute David so that David learned to lean into the heart of God for his comfort which would ultimately fit him to be the great king in Israel's history. And yes, God used Nebuchadnezzar and Artaxeres as well.
The question I'm here to raise to the Body of Christ is this: Why should we elect Nebuchadnezzar? Why should we elect Artaxeres? Why should we empower an arrogant, tyrannical, narcissist who has never asked God's forgiveness because he feels he doesn't need to?
A man who thinks his daughter is hot.
A man who says we should kill the innocent family members of terrorists.
A man who this very day owns strip clubs in his casinos.
A man who has defrauded people time and time again.
A man who has funded and praised the liberal agenda for decades.
A man who even now says Planned Parenthood does great things.
Why? Because Dr. Carson said so? Because he's a "good businessman?"
As if any of that matters. David was a shepherd and God made him a king.
Look, I'm all for the Daniels of the earth who bring Godly wisdom to the ears of wicked people. But we don't live in a monarchy. We live in a republic. We practice democracy. What does that mean?
That means we don't have to elect the wicked. We can elect the righteous.
Call me old fashioned, but i believe Godly leadership is always plan A. I don't for one second think that God will circumnavigate his Word, which promises that those who exalt themselves will be humbled (Matt. 23:12) and that the way of the wicked leads to destruction (Psalm 1:6,) to use an ungodly, unrepentant, arrogant man to make America "great" again.
Instead, he may be used to bring down the arrogant empire of the west. He may be used to cripple the conservative party. He may be used to destroy everything America stands for. He may be used if even just to remind us that it's not only the Democrats that are voting evil and greed into office.
So. Can God use Donald Trump? Of course.
But let's not be fooled. He doesn't love the idea.
It's not time yet to be praying righteous wisdom into the ear of a wicked king. That time may very well come. But it's not here just yet. Now is the time to elect the righteous. Now is the time to take a stand.
Let's not support Nebuchadnezzar who, by the way, also had a knack for throwing men of God into furnaces and lion's dens. Let's support Daniel.
Let's not be forced to work with Plan B. Let's demand Plan A.