'God Corrects but Does Not Punish,' Says Creflo Dollar; World Has Twisted 'Perception of What We Think God Is Like'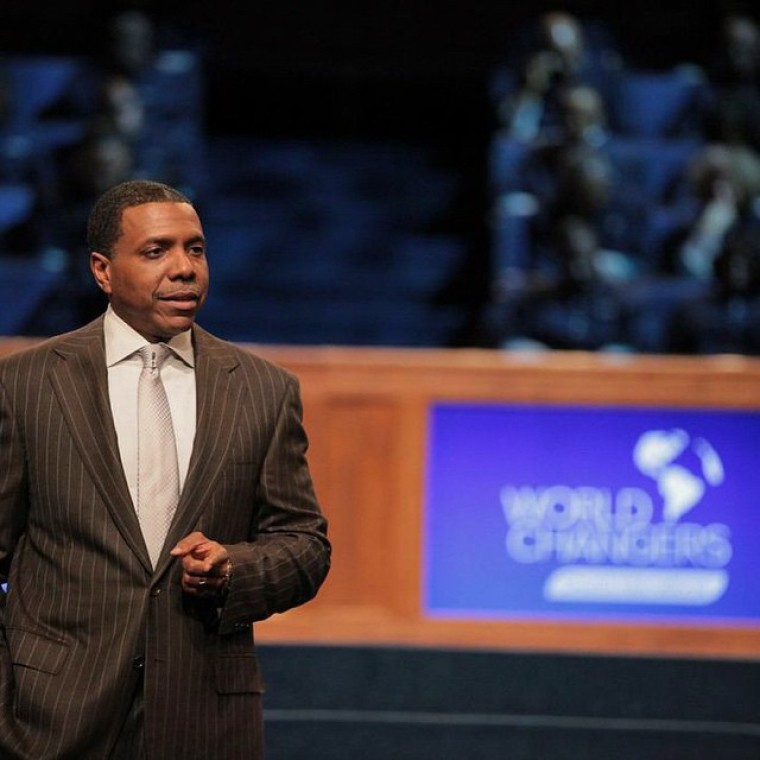 Popular televangelist and founder of World Changers Church International, Creflo Dollar, says the world's perception of God is twisted, particularly when it comes to His treatment of sin.
"The world has gone to extremes to twist and distort our perception of what we think God is like, and many people have been afraid of Him their entire lives," began Dollar in an article posted on his website on Sunday examining the difference between God's correction and punishment.
"A popular notion among many is that He's an angry, vengeful God, ready to strike us down when we sin and make mistakes. Because of that mindset, they attribute to God the bad, painful things that happen to them in life, erroneously assuming that those are His ways of punishing them for something they did wrong. Nothing could be further from the truth," he continued.
"When God made us, He gave everyone the freedom to make their own choices in life, but sometimes we make bad choices. When our decisions don't lead to the results we want, it's easy to blame God, but we fail to realize that other factors operating are the devil, the world's influences, and our own self-centeredness. Just like our earthly parents, God wants to console and comfort us when we're hurting," he added.
Dollar, who recently came under fire for seeking nearly $70 million in donations from the public to purchase a luxury private jet, is now offering a CD titled "Redeemed From Punishment," examining God's treatment of sin at a cost of $7.
"The concept of punishment involves fear and condemnation, which was a common theme in the Old Testament. When we accept and believe in what Jesus did for us on the cross, we become God's own children, whom He loves too much to punish," explained Dollar, citing Hebrews 12:5-7.
And Jon Bloom, president of Desiring God, agrees with Dollar.
"This is why, as a father, whenever I discipline my children, I always try to make it clear to them that I am not paying them back for their sins. That's why I don't use the term 'punishment.' I don't want them to misunderstand and think I'm giving them what they deserve. That's God's job. And if they trust in Jesus, all their punishment was taken care of on the cross," he explained in a post on the blog.
"Instead, I always use the terms 'discipline' or 'correction' and explain that I love them and my intention, even though the discipline is painful, is to correct and train them. I want them to know that their father loves them, cares for them deeply, and is taking great pains to point them toward the way of joy," he said.