God Declared 'Owner' of Alabama Town Where City Leaders Say He's in Control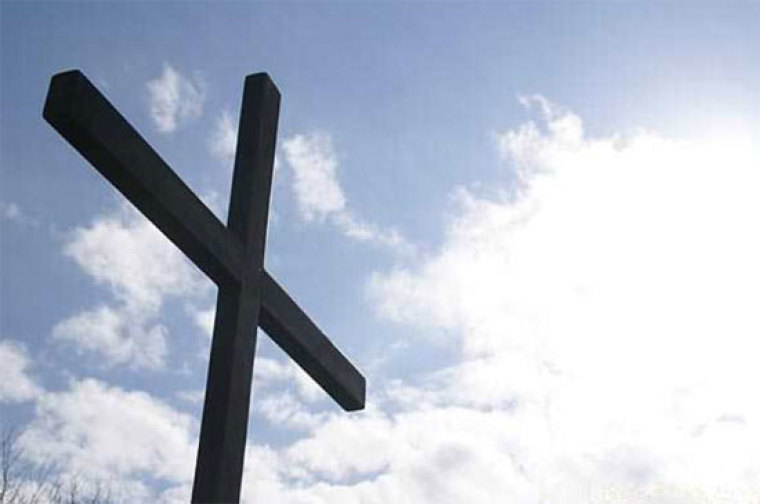 In one of its final acts of 2014, the small town of Winfield, Alabama, unanimously passed a resolution declaring the municipality of about 4,700 residents as a "city under God."
In an age where many institutions and humanist groups are working to remove the words "under God" from the Pledge of Allegiance, the resolution was passed after Mayor Randy Price called on city council members to stand up for Jesus Christ.
"I feel like we need to take a stand for what is right," Price told AL.com. "Our forefathers said 'One nation under God' and we went so far away from that. There are not enough godly people involved in day-to-day decisions."
The resolution not only acknowledges the "city under God" but also hands God the ownership of the town.
"Whereas, we acknowledge God is the owner of the city of Winfield and that it is a city under God. We Acknowledge that at all times. He is in control," the resolution states. "Whereas, we acknowledge that through his leadership, the mayor and city council will seek his wisdom and knowledge to be good stewards of the city."
The resolution further states that the power of prayer will help Winfield conquer all challenges it faces, no matter how big.
"Whereas, we acknowledge that through prayer, with His guidance and presence, that we will be able to trust that no problem will be too large or too small to overcome," The resolution added. "Whereas, we acknowledge that the city of Winfield is where it is today because of God's grace and mercy. Whereas, we acknowledge that at all times and in all circumstances, His will shall be done. Whereas, we acknowledge that God be the glory."
Although Winfield's resolution passed in late December, Price explained that the resolution had received mostly positive praise from the people of the town and that it had not drawn any criticism until recently scores of atheists took to social media to blast the town for not keeping separation between church and state.
As AL.com points out, the Winfield resoultion had recieved little media attention, except for one editorial about it in the local newspaper. What likely spurred the atheists' reactions was a bashing editorial by the "The Friendly Atheist" blog on Patheos.com, run by blogger Hemant Mehta.
Mehta's post indicates that he had also informed the Freedom From Religion Foundation, a Wisconsin-based atheist organization that has been known take up lawsuits against local government agencies that straddle the church-state line.
"It blew up on Facebook last night after the atheists got a hold of it," Price said.
Although the atheists are unsurprisingly angered by the town's resolution, the Marion County Journal Record wrote a supportive op-ed on the resolution.
"[W]e like the idea that God is acknowledged and that He is given the glory," the editorial reads. "Mind you, some of other religions — or no religions — might fuss, but if our coins can say 'In God We Trust,' we see no harm in acknowledging the Almighty. … This resolution may not change the city, either, but it will not hurt. And, if anyone in Marion County deserves our thanks, it is Him, for all He has blessed us with."
Although Price and the city council might start coming under heat from atheist activists and others who might oppose "city under God," he vows to stand by the new resolution.
"It will continue to be bad if we don't start standing up for God and for what's right," Price told reporters. "I'm going to step on a lot of people's toes but there's not but one God and, that one God, to Him be the glory. There's no other way; there's no other God. There are a lot of religious out there but only one God."