Americans Want More God Talk From Politicians This Year, Pew Finds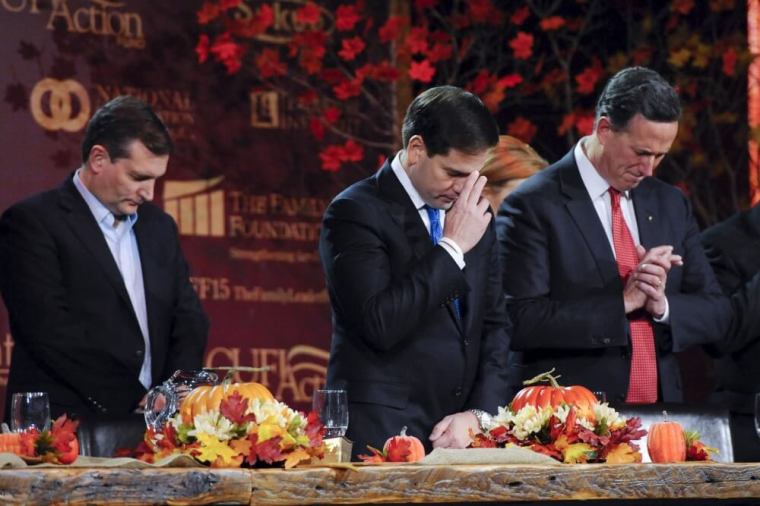 A growing number of Americans believe that there has not been enough discussion by political leaders about religious matters during this election cycle, found a recent Pew Research Center survey.
Pew's Forum on Religion & Public Life reported that, compared to the 2012 presidential election season, this year more Republicans and Democrats say that there has been "too little" discussion about faith by political leaders.
"Currently, 27% of Americans say there has been too much discussion of religious faith and prayer by political leaders, while 40% say there has been too little religious discussion," wrote Pew.
"At a similar point in the 2012 presidential campaign, the balance of opinion on this question leaned in the opposite direction — 38% thought there was too much religious discussion occurring, and 30% thought there was too little."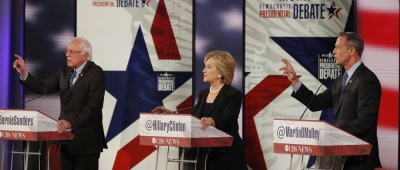 In a survey conducted Jan. 7-14 of this year, 53 percent of respondents who are Republican or lean Republican and 31 percent of respondents who are Democrat or lean Democrat said faith is not talked about enough.
This represented a 14 percentage point increase among Republican / lean Republican respondents and a 7 percentage point increase among Democrat / lean Democrat respondents polled in 2012.
Pew also noted that within religious classifications there were great disparities on the issue of the importance of faith on the campaign trail.
"Most white evangelical Protestants (68%) and black Protestants (64%) say there has been too little expression of religious faith and prayer by political leaders," added Pew.
"At the other end of the spectrum, half of religious 'nones' (50%) say there has been too much religious talk from politicians. However, even religious 'nones' have become less likely to say there is too much religious discussion by political leaders."
Pew's survey comes as presidential hopefuls from both parties are in the home stretch for the Iowa Caucus, the first state competition for the Democratic and Republican parties for the presidential election cycle.
Many Republican candidates have attempted to reach out to the evangelical Christian community, a crucial voting bloc for the GOP and a prominent voting bloc in Iowa.
Leading Republican candidates Donald Trump and U.S. Senator Ted Cruz have made efforts to reach out to evangelicals, getting various endorsements.
For example Family Research Council President Tony Perkins endorsed Sen. Cruz and Liberty University President Jerry Falwell Jr. endorsed Trump.
"He is a successful executive and entrepreneur, a wonderful father and a man who I believe can lead our country to greatness again," stated Falwell, earning much criticism from Liberty alumni for his position.