God is using hurricanes to speak to us, says Anne Graham Lotz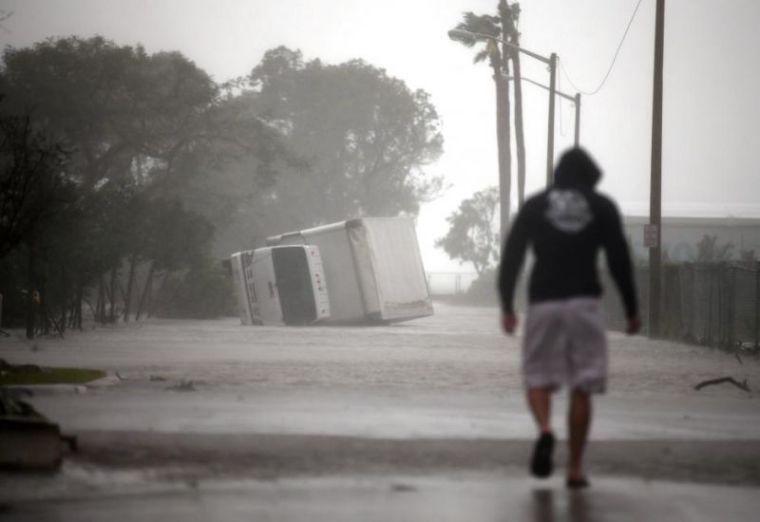 Is God trying to send people a message with all of the catastrophic natural disasters taking place all over the world? As far as Anne Graham Lotz of AnGel Ministries is concerned, the answer is yes.
Lotz, the daughter of world-renowned evangelist Billy Graham, wrote in an op-ed piece for Fox News that America has experienced "record-breaking fires in the northwest, record-breaking hurricanes in Texas and Florida, and a record-breaking earthquake in Mexico" within weeks.
But instead of dismissing these as random disasters or freaks of nature, Lotz said Christians should focus on its significance, which may be found in the book of 1 Kings 19.
"The Lord God passed by as the prophet Elijah stood in the mouth of a cave. The description is eerily similar to ours, because first there was a great and powerful wind, but the Lord was not in the wind," she wrote. "After the wind there was an earthquake, but the Lord was not in the earthquake. After the earthquake came a fire, but the Lord was not in the fire. And after the fire came a still, small voice - the gentle voice of Father God speaking to His frightened, weary child."
Lotz said God used the earthquake, wind and fire to get Elijah's attention, and he is doing the same thing again right now. As for his message, Lotz said it is broken down into four parts, with the first bringing comfort. God's attempt to send a message to His people means He is with them, and He is holding true to His promise in Hebrews 13:5: "Never will I leave you; never will I forsake you."
The next message is one of blessing, because God is going to bring friends, family, and even strangers to offer help. This goes hand in hand with the third message, which stands for encouragement.
"These storms have given ample opportunity for us to understand that life is about something bigger than we are. It's a good time to reorder our priorities and private world," she explained.
And lastly, God is telling people to be ready for what's coming next. Lotz said Christians should look forward to their eternal life with God in Heaven, so this is now the time to place trust in Jesus.
Lotz's message is very similar to the one issued by her father on his blog post. Graham affirmed that people are now living in the end of times because the world is "constantly torn by conflict and chaos and fear."
But Graham also discouraged people from attempting to predict when Jesus' second coming will be, even though they are fearful of this "dangerous" world. The evangelist told Christians never to lose hope no matter how dire their situation might get.
"In the midst of our chaotic world, take comfort in the fact that evil will not win, and some day Christ's victory over evil and injustice will be complete," he said.