God of Evolution.com Creator Says Evolution-Creation Debates Hurt the Gospel Message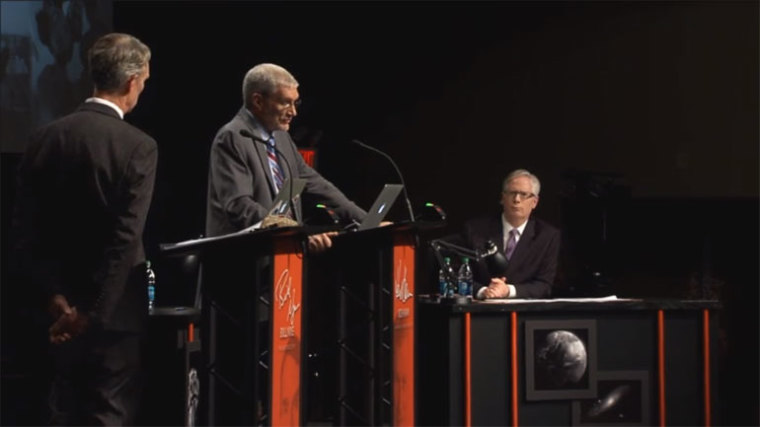 A self-professed evangelical Christian who runs a website dedicated to informing believers about evolution appeared on the Bad Christian podcast this week where he discussed why debating about the topic could hurt the Gospel.
God of Evolution.com creator, Tyler Francke, believes strongly that evolution and the Bible do not contradict each other and said that an old Earth and the evolutionary theory make the most sense to him after observing the available evidence in various forms of science.
"I think that evolution can be everything that the scientific evidence indicates that it is and that Christianity can be everything that the Bible says it is and should be and that those two do not need to come into any type of conflict just because of what those things say," said Francke during the podcast.
He also discussed the damage that could be inflicted to the Gospel message by pitting evolution against Christianity or vice versa.
"There are some groups and individuals out there that have a very large following for which [evolution] is a really big issue and they say that [not believing in it] is a real central component of what it means to be a real Christian, or a Bible believing Christian. And I think that does kind of hurt the gospel to an extent."
One of the show's hosts, Matt Carter, agreed with the statement made by Francke and he also feels that both sides arguing each of their points does damage to both Christianity and science overall, and cited the recent Ken Ham, Bill Nye debate as an example.
The rest of the interview seemed a bit combative as host Joey Svendson argued a bit with Francke and Carter over the proof for evolution that they briefly discussed. Francke talked about what he believes proves the common ancestry between humans and chimpanzees.
"In closely related animals like, this is a really touchy one, but humans and chimpanzees. We see a history there," he said. There's these things called endogenous retro viruses, they're basically marks of genetic viruses that an ancestor had at some point. It's in the animal's history and it left a mark on its genome. That marker was passed on to its offspring. We find those same marks in the human genome as we do in chimpanzees which is pretty strong evidence that we shared a common ancestor."
While Carter went on to further emphasize Francke's point, Svendson challenged an argument frequently used by proponents of evolution similar to what was being discussed during the show.
"When people say that basically, why would God go to all those measures to make something appear that way, that means nothing to me because if you go to the Garden of Eden he made two people that were in their 30s and they appeared to have been first babies, then they grew up as kids, then adults," said Svendson. "If we look at two adults we would say they used to be a baby. Well God made Adam and Eve [as adults] and that wasn't the case at all."
The Bad Christian hosts hold to an orthodox view of Christianity, however, they frequently have guests on their shows with opposing views. Even though Carter has no problem with evolution, he also stated during the interview that he also has no issues with believing in a literal 7-day creation.
All three hosts and the guest seemed to hold slightly different views on the topic of origins, but all seemed to agree on the final point made by Francke.
"We agree that God is the ultimate creator," he said. "We may disagree about how long it took him, but that God is ultimately in charge of everything and that the Bible is true."
To listen to the podcast click here.