'God please help us:' Family loses 5 children in fiery crash after teen slams car into tree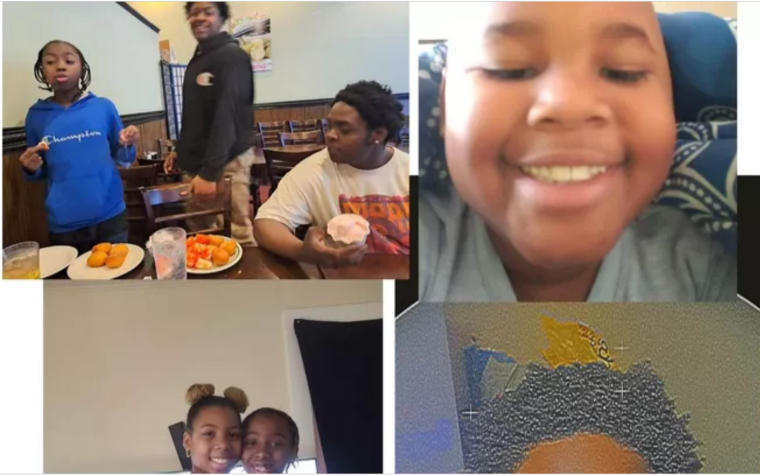 A grieving mother desperately begged God for help just hours after five children, including two of her own, died Sunday after the car they were traveling in with a 16-year-old driver crashed and burst into flames along the Hutchinson River Parkway near the Mamaroneck Road exit in Scarsdale, New York.
"Lord Jesus I don't understand why you had to take our babies from us please give us the strength Lord God these kids didn't deserve this like why is this happening please keep my family in your prayers," Nicole Cross, the mother of at least two of the children, wrote in a post on Facebook that includes a profanity-laced TikTok video just after noon on Sunday. "I'm begging we lost five kids in a tragic ... accident and don't know what to do or how to handle this God please help us."
Westchester County officials cited by The New York Times identified the deceased driver of the rented 2021 Nissan Rogue the children were traveling in as Malik Smith. Others who died are two sets of siblings: Anthony Billips Jr., 17, and Andrew Billips, 8; and Zahnyiah Cross, 12, and Shawnell Cross, 11.
Abraham Billips, a 9-year-old boy who was traveling with the group, managed to escape the wreck by climbing through the vehicle's broken hatchback window before it was engulfed by flames. A family member told Hearst Connecticut Media Group that the children were all related and had recently moved to Derby, Connecticut.
Investigators said the driver of the vehicle, which was rented by a relative, did not have a driver's license or learner's permit and believe he might have been distracted or asleep when the crash occurred just before 12:30 a.m. Sunday.
Officials say the car was traveling north on the Hutchinson River Parkway, near a section that curves slightly to the left and dips downhill. Instead of following the curve, the vehicle went straight ahead, crashing into a boulder and then a tree before being engulfed in flames.
"We grieve with the families that are involved," George Latimer, Westchester County executive, said at a news conference. "These (victims) are individuals who had their whole life ahead of them."
Terrance Raynor, commissioner of the Westchester County Department of Public Safety, told CT Insider that criminal charges might be filed based on what the investigation into the accident reveals. There is no criminal investigation into the crash itself though, he noted.
Latimer explained to The New York Times that because of his age, Malik Smith would have been prohibited from driving at night, even with a permit and a licensed driver in the car.
"As you can imagine, this family is very distraught over the incident, and we have had some conversations," Raynor told the Times. "However, there's a lot of follow-up conversations to be had with the family. So at this point, I can say that they've been cooperative with respect to the questions we've asked."
Relatives of the children are raising funds on GoFundMe to help bury the children.
"We as parents lost 5 of our children in a very tragic accident and need help deeply with giving them a great home going service," wrote Da'Shawna Cross on the campaign that had raised more than $58,000 as of Tuesday afternoon. "Please anything will help we just want to put our babies to rest."