'God Sent Us Angels to Save Our Lives,' Says Syrian Migrant Rescued by Greek Sailors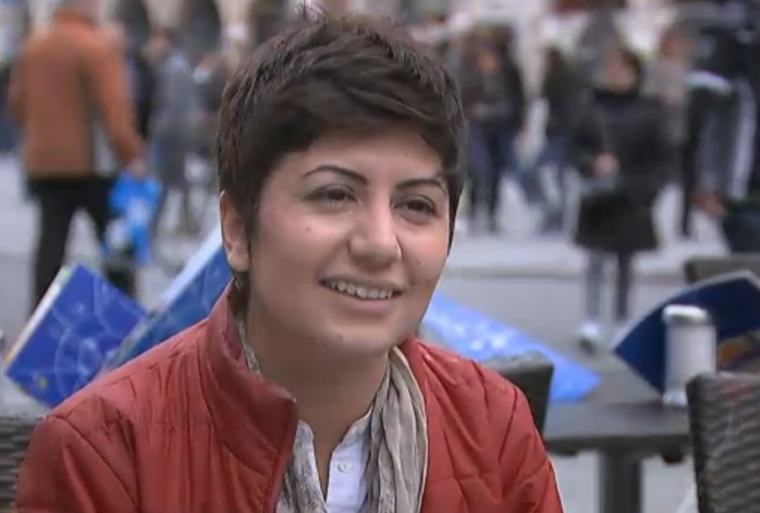 Syrian migrant Aliaa Hwijah and her partner, Mohammad, survived the perilous journey across the Mediterranean Sea to Europe after being rescued by the Greek coast guard earlier this month. Three weeks after the despairing journey, Aliaa is thanking God for her life.
"God sent us angels to save our lives," said Hwijah, according to ITV News. "I can't explain or describe that moment."
Desperate to flee war-torn Syria, Aliaa and Mohammad each paid $800 to smugglers who could get them out of Turkey on a small boat with two dozen other migrants.
Less than two hours into the journey, the boat's engine stopped, and all 24 passengers feared capsizing or being overtaken by pirates as night fell. Fortunately, the Greek coast guard found the desperate migrants and moved them to safety and the moment was caught on video.
"You know in that moment — you realize you were rescued from death," Hwijah told ITV.
Three weeks after their night rescue at sea, Hwijah is still unsure if she will be able to stay in Greece, which is becoming overcrowded as thousands of other Syrians continue to flee their native country. In fact, increasing numbers of Syrian migrants are losing their lives in attempts to find asylum in Europe. According to the International Organization for Migration, over 80,000 migrants have landed in Europe this year alone, with a majority arriving in Italy and Greece.
Within the Mediterranean, the Central migration route from North Africa to Malta has proven to be the most dangerous. As of last month, 910 people were killed attempting to follow that route, according to the BBC. Last year saw a record high of 3,200 dying in the Mediterranean Sea while trying to reach Europe.
Pope Francis has spoken on the issue of migrants in the past, and after 950 migrants were feared dead after a boat capsized last month, the pontiff urged for international help with the refugee crisis.
"They are men and women like us, our brothers seeking a better life, starving, persecuted, wounded, exploited, victims of war," said the pontiff during his Angelus at the time. "They were looking for a better life, they were looking for happiness. I invite you to pray in silence first and then all together for these brothers and sisters."