Godfather' Mansion for Sale: $3 Million or an Offer the Owners Can't Refuse (PHOTOS)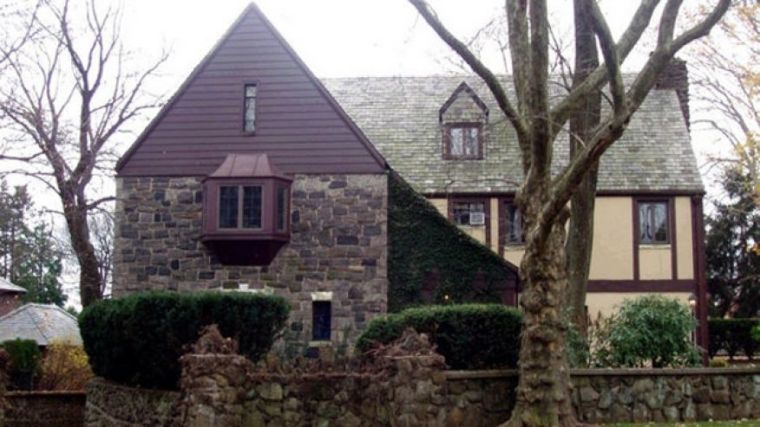 "The Godfather" mansion is for sale for about $3 million in Staten Island, New York, according to reports. The 6,248-foot square mansion was built in the English tudor style and was featured in the iconic 1972 mafia film.
"The Godfather" mansion's list price is $2.89 million and its located at 110 Longfellow Ave. in the upscale Todt Hill neighborhood. In addition to having a great location, it has 24,000 square feet of land.
Inside the house wasn't used for the film, the outside was the backdrop for Connie's wedding, and the backyard is where the Godfather (Marlon Brando) had his heart attack. The inside of the home was renovated in 2012 so that it has the same office that Don Corleone used in the movie.
For more pictures of "The Godfather" mansion, click here.
"They only filmed outside, they never filmed inside the house," realtor Joseph Profaci told CBS news. The current owners, who bought the house for $1.7 million two years ago, installed "dark wood paneling, a nice red leather chair. It's beautiful."
The house has five bedrooms and seven bathrooms, a gym, a playroom, two offices, a granite saltwater pool, a pub, a stone fireplace, a security system and four garages. It also has a kitchen big enough to cook for many people and host parties.
"The kitchen is to die for," Profaci told the Staten Island Advance. "It has anything you would want for entertaining — big open space, a huge island, and a very large eating area that opens up to the yard and pool."
The house was built in 1930 for Joseph Palma, who became Staten Island borough president in 1933. It was owned by the Norton family for 60 years before they put in up for sale in 2010.