Godless 'Sunday Assembly' Opens in Rochester; Atheists Say They Thirst for Church-like Community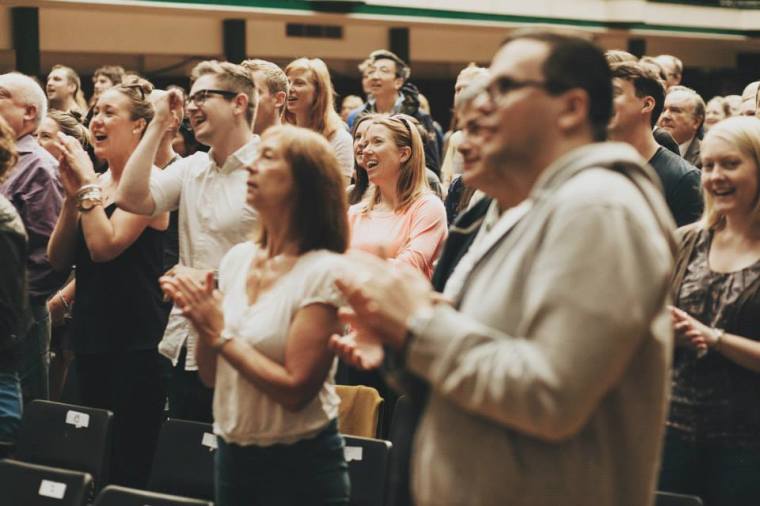 The church-like atheist establishment "Sunday Assembly" launched a new chapter in Rochester, New York, this month and congregants say the fellowship meets a unique need in the area.
The Sunday Assembly, an atheist church which was founded in London in 2013, held its first service inside the Rochester Academy of Science auditorium this past weekend where nearly 50 people attended.
Derrick Stein, 29, drove almost 80 miles from his home in Camillus, Onondaga County to experience the unorthodox service with his wife Danika who had been searching for a group like this for a long time.
"She grew up pretty religious," said Stein to Democrat&Chronicle.com. "She misses the community, but not the church."
Sunday Assembly Rochester marks the 58th assembly for the rapidly growing atheist church. Leslie Hannon, a local organizer for the new chapter discussed some of the church's goals stating that it hopes to be "radically inclusive" and to provide the secular part of the community with an opportunity to be acknowledged.
"It is great," said Hannon. "We are picking up on some very positive momentum."
Rochester resident Bonnie Smith even brought her 6-year-old daughter to the service.
"It's important for my children to know that you don't need to go to church to be a good person," she said.
The Sunday Assembly follows a similar format to a non-denominational Christian church as it opens with music and features a speaker. The inaugural service was based around the theme "wonder" and included a band playing songs such as Michael Jackson's "Man in the Mirror."
Arlene Leach, the speaker during the service and former professor of education at Nazareth College urged those in attendance to think out-of-the-box and asked everyone in the audience to look at a picture of an ambiguous object which was posted on the podium.