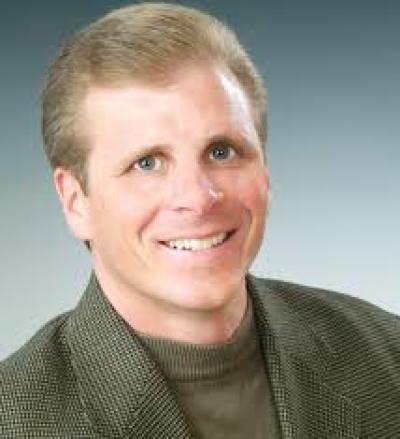 It's about 2 a.m. on an August morning in 1979. A beautiful young nurse by the name of Lynne Knight is living in a bungalow behind a larger house in Torrance, California. As two police officers approach her door, they notice a chair overturned in the entryway and bloody footsteps leading back to the rear bedroom. Each officer has his gun drawn, not sure what to expect.
When they switch on the light, they witness the worst murder scene of their careers. Ms. Knight is lying on her bed, undressed. Her throat is deeply severed, and her lifeless body, which had been stabbed repeatedly, is covered in blood.
Under her body is 18 inches of twisted wire strung between two small pieces of wood that had been sawed off from an old broomstick. Although they've never seen one in person before, the officers immediately know it's a garrote—a homemade weapon used to strangle someone in order to commit a murder quietly.
The killer tried to murder Lynne with the garrote, but couldn't complete the evil act because she fought back. So the killer stabbed her to death and left the garrote behind in a panic.
Could the garrote lead the cops to this monster? Not soon enough. For nearly three decades the case went cold until cold case homicide detectives J. Warner Wallace and Rick Glass got involved in 2007. They dusted off the evidence left in a box at the Torrance PD, and Wallace made it his personal mission to analyze every aspect of the garrote. It turned out to be the key to the murder trial that took place last summer in the same LA courtroom where O.J. Simpson was tried. And there was familiar face in this trial. The defendant, Doug Bradford, hired O.J. lawyer Robert Shapiro to be his defense attorney.
While Bradford was a former lover of Knight, there was no eyewitness or DNA evidence to link Bradford to the murder. And there were several other suspects in the case, some of whom had since died. Wallace, Glass, and LA District Attorney John Lewin had an uphill battle to convince a jury of twelve that Bradford had indeed committed the crime. There would be no conviction unless all twelve agreed.
But Wallace, Glass and Lewin had been down this road before. They earned convictions on every cold case they had brought to trial so far. Three of those cases were so intriguing that NBC's Dateline featured them. This case was no different: Keith Morrison and his Dateline crew were filming the case in an episode they called "The Wire."
Although Dateline didn't know it going in, their confidence was rewarded: on August 14, 2014, this LA jury returned a guilty verdict. Robert Shapiro, perhaps aware he had been out argued, didn't even show up for the verdict. Doug Bradford is now serving a life sentence after being free for 35 years.
How did they get the conviction?
They began by asking the question all detectives ask at a death scene: can this death be explained by staying inside the room, or does it require us to look outside the room? Obviously, this death was a murder and required a suspect outside the room. Had this been a suicide, natural death or accidental death, the event could be explained by staying inside the room.
Then Detective Wallace used some very ingenious methods to link the garrote back to Bradford. (You can watch the entire Dateline explanation here.) He linked the effect (the garrote) back to the cause (Bradford).
Now Wallace is employing the same investigative principles he uses to solve cold case murders to eight of the greatest questions we ponder as human beings. He does this in his insightful new book, God's Crime Scene. In the book Wallace seeks to discover if we can stay inside the room (the natural world) or must go outside the room (the supernatural world) for the causes of the following effects:
The origin of the universe
The fine-tuning of the universe
The origin of life
The origin of new life forms and biological machines
Consciousness
Free will
Objective Moral Values
Evil
Each of the eight chapters starts with the details of a real criminal case and then applies the principles to the question at hand (the Lynne Knight case is in Chapter 4).
Wallace was a committed atheist until age 35. Now he is a highly skilled author and speaker who presents a unique case for the Christian worldview across the country. Columnist Mike Adams and I have recently teamed with J. to equip Christian youth and their parents with the case for Christianity through a dynamic new College Prep program. I can tell you that audiences are captivated by the way he applies forensic principles to build the case for Christianity.
But don't think Wallace just tows the party line. Since he is a cold case homicide detective, Wallace presents you with the evidence pro and con, and then leaves you to draw your own conclusions. He does a masterful job of laying out the evidence and even illustrates that evidence with over one hundred of his own drawings, which clarify and summarize some potentially difficult subject matter. (Who said a serious book can't have pictures?)
God's Crime Scene is an engaging and very readable work that investigates some of life's most important questions. I highly recommend you get it regardless of your religious viewpoint. I can't guarantee you'll be convicted, but your thinking will be challenged.
Frank Turek is the president of CrossExamined.org, coauthor of I Don't Have Enough Faith to be an Atheist, and the author of the new book Stealing from God: Why atheists need God to make their case.