'God's Not Dead' Takes 'Incredible' $8.5M From Just 780 Screens; Hits No. 5 at US Box Office
A small independent faith-based movie took No. 1 in the box office for films opening in 1,000 or fewer theaters, bringing in "an incredible" $8.56 million in its first three days.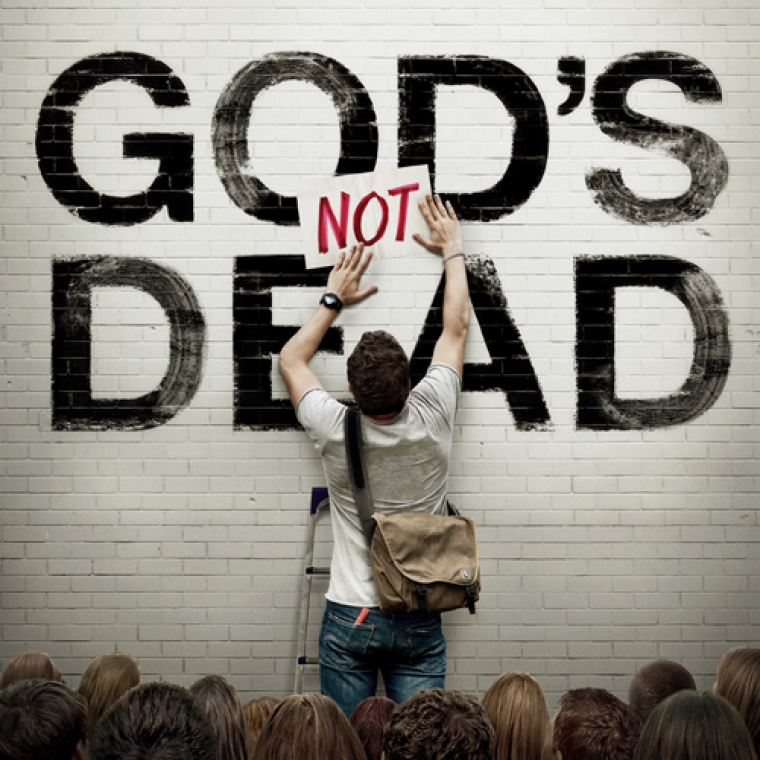 God's Not Dead, a low-budget film that portrays a college student who accepts his atheist professor's challenge to provide a defense for the existence of God and Christianity, played in 780 screens this weekend, earning enough to be ranked No. 5 overall in the U.S. box office, behind 300: Rise of an Empire.
The film is already in seventh place for all-time box office haul among all faith-based movies, and in first place for those that opened in fewer than 1,000 screens, according to Box Office Mojo. For reference, Courageous and Fireproof brought in $9.1 and $6.8 million respectively.
The film adaption of young adult novel Divergent, by Christian author Veronica Roth - starring Shailene Woodley and Theo James - was the number one film of the weekend, taking in $55 million.
Willie Robertson, the CEO of Duck Commander, and his wife Korie, who play themselves in the God's Not Dead, recently told The Christian Post that he felt the film "really raised the bar."
"I've seen some Christian movies where the acting's not as good or the story's not as good, or it's just a lower budget film," he said, noting that he found the storyline "very compelling."
Robertson said he also felt that God's Not Dead could be helpful for young Christians in the Academy trying to make sense of their Christianity.
"At college, kids really have to learn their own faith," Robertson said. "I think this is a great tool to help them do that."
Son of God, the other Christian film currently in theaters, fell to No. 11 at the U.S. box office this weekend, taking in $2.65 million.
The History Channel series-turned big screen motion picture has made an estimated $55 million at the box office since it opened on February 28.
God's Not Dead was produced by Pure Flix Entertainment and Red Entertainment Group and stars Disney Channel actor Shane Harper, whose show Good Luck Charlie drew controversy earlier this year when it became the first show on The Disney Channel to include a same-sex couple.