Google+ Invites, Where to Sign Up
Google finally opened the doors to its newest social networking site called Google+ project, but the doors weren't opened to just anyone.
This latest platform by Google is launching amid skepticism over how well it may perform against the current social network juggernaut, Facebook, and avoid the same fate its predecessors, Buzz and Orkut share. A more in-depth look into Google+ features is available here.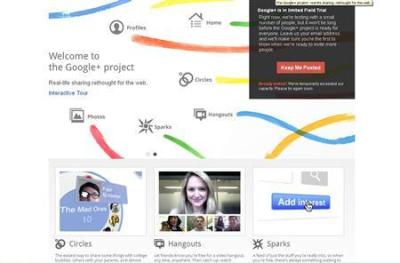 The launch has been accompanied not only by a heavy number of requests from people who want first dibs to the site, but Google has made available the equivalent of a sign-up sheet here, for all those people who want future access and want to remain posted on the latest news for joining in.
Either you sign up and wait, or find someone who was already granted access and obtain an invitation from him if you want to make things quick. Only 15 invitations are permitted per person.
To this however, a confusing note. The Google+ official log-in page has recently posted this note: "Already invited? We've temporarily exceeded our capacity. Please try again soon." It looks like Google is also limiting the entrance of invitees as well.
What could be the reason behind limiting the number of granted accesses? Perhaps Google wishes to optimize this product based on the overall satisfactory results of this first group before actually opening it to the massive general public. Or maybe it is a promotional stunt to get uninvited people to desire it more and stir more anticipation which in many cases translates to more promotion.
Share your thoughts on this issue. Have you been invited? If so, feel free to comment below.