Gosnell Found Guilty of 3 First-Degree Murder Charges, Involuntary Manslaughter of Patient Who Died in Abortion Clinic
Editor's Note: Warning, graphic material in following article.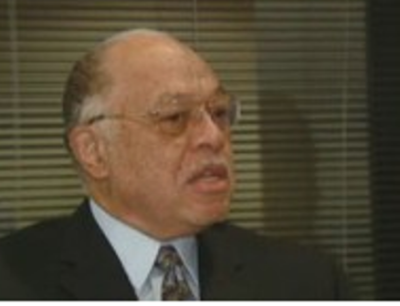 Abortionist Kermit Gosnell has been found guilty of involuntary manslaughter in the death of patient Karnamaya Mongar who died at his late-term abortion clinic, and three counts of first-degree murder in the deaths of four babies allegedly born alive inside the Women's Medical Society abortion clinic in West Philadelphia, Pa., that he operated for 40 years.
Mongar, 41, a Nepalese refugee who lived in Virginia with her family, died in 2009 after Gosnell's untrained and unlicensed staff administered a lethal dose of Demerol, an opioid pain reliever, and then failed to provide emergency care when she stopped breathing during her abortion.
The jury, comprised of seven women and five men, reached a verdict on all 268 charges on the 10th day of deliberations, after having sent a note to Common Pleas Judge Jeffrey Minehart at 10 a.m. Monday announcing they were deadlocked on two of the charges. Minehart instructed the jurors to continue their deliberations and attempt to reach a consensus on the last two counts, which the judge is required to do by law.
During a five-minute meeting, which began at 11:15 a.m., the judge reminded jurors that they "must be unanimous on all counts and asked the group to return to the jury room and discuss the charges further," according to NBC-10. The local station also noted that the jurors had three options: return to the court with a question, request a re-examination of the evidence, or to notify the judge that they're unable to reach an agreement on two of the charges.
Jurors spent 10 days deliberating murder charges against Gosnell and his co-defendant, Eileen O'Neill.
Gosnell, 72, now faces the death penalty or life in prison, without parole.
The jurors have been deliberating the charges against Gosnell and O'Neill since April 30. Outside of the first- and third-degree murder charges, Gosnell was also charged with performing 24 illegal late-term abortions past 24 weeks, a felony in Pennsylvania; racketeering; 227 charges for violating the state's informed consent laws and failing to observe the 24-hour waiting period; and endangering a child's welfare for employing a then-15-year-old, who was allowed to administer anesthesia and help with abortion procedures in the clinic.
The four viable babies Gosnell is convicted of killing by "snipping" their spinal cords with scissors after they were delivered alive and intact, are known as Baby A, Baby C, Baby D and Baby E.
Baby A was the largest baby delivered, estimated to be 29 weeks old, and moving until Gosnell severed his spinal cord. Witnesses testified that Gosnell joked, "this baby is big enough to walk me to the bus stop."
Baby C was approximately 25 weeks gestation, or older, and clinic staff testified to seeing the baby breathing for 20 minutes until Lynda Williams, who pleaded guilty to third-degree murder charges, snipped the babies neck, as she was instructed to do by Gosnell.
Baby D was born into a toilet where it was seen swimming and struggling to get out before clinic worker Adrienne Moton snipped the baby's neck in front of the mother. Moton also faces one murder charge, two counts of conspiracy to murder, racketeering and conspiracy related to corruption.
Gosnell was not found guilty in the alleged death of Baby E, who also allegedly seen alive at 23 weeks gestation, and clinic staff testified to hearing the newborn cry, and then later seeing it in Gosnell's hands, dead from being snipped, and thrown into the waste bin.
Gosnell's abortion clinic was allowed to operate in unsafe and unsanitary conditions because the Pennsylvania Department of State and the Pennsylvania Department of Health failed to inspect the abortion clinic for more than 17 years.
District Attorney R. Seth Williams laid out the case against Gosnell, his wife, Pearl, and eight other employees, in a grand jury report last year, which reveals that Gosnell profited $10,000 to $15,000 a day at his late-term abortion clinic — not including the $200,000 he made from writing 2,300 illegal prescriptions for OxyContin and other addictive drugs.
Williams called the clinic a "House of Horrors" in the grand jury report that details the conditions that were discovered in the clinic on Feb. 18, 2010, when investigators from the FBI and federal Drug Enforcement Administration raided the clinic. The DEA, Philadelphia Police Department and the DA's Dangerous Drug-Offender Unit were investigating the clinic based on reports that Gosnell was operating an illegal prescription drug operation.