Gosnell Murder Trial Spurs House Republicans to Demand States Regulate Abortion Clinics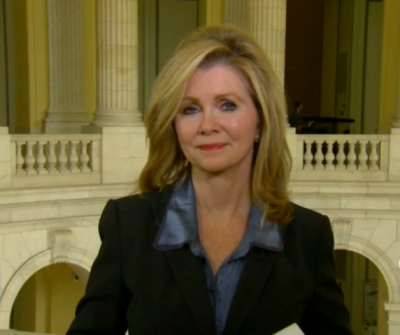 Leaders of the House Energy and Commerce Committee have set a May 22 deadline in which they expect public health officials from all 50 states and Washington, D.C., to provide them with "details on state licensing of abortion clinics and providers, information on revoked licenses, state inspections of clinics and disciplinary actions," so they can "examine how each state regulates and monitors abortion clinics and protects the health and safety of women."
Rep. Marsha Blackburn (R-Tenn.), vice chairman of the Energy and Commerce Committee, who signed the letter to the public health officials, along with her Republican colleagues on the committee, said that: "Planned Parenthood called Gosnell's 'House of Horrors' an 'outlier,' but we're learning Gosnell is not an aberration. They were approached by women who complained about the disgusting conditions at Gosnell's facility, and they didn't report it."
"When the Pennsylvania Department of Health found out about Gosnell, they sat on their hands and the media was silent. Now we're discovering that other big abortion businesses refuse to give medical treatment to babies who survive botched abortions and we're finding out the truth from former pro-choice nurses who called their own Gosnell-like clinics 'ridiculously unsafe,'" Blackburn said.
Lila Rose, the founder of Live Action, a Virginia-based, pro-life group that has recently released four of six undercover videos of late-term abortion clinics throughout the United States, said she applauds the committee's actions, and adds that the "gruesome practices" conducted at abortion clinics are "standard operating procedure." She's also asking Congress to "move forward with hearings to learn more about the threat to women and babies resulting from the practices taking place in the abortion industry."
"As our Inhuman investigation reveals, there are many abortion centers across the country, most willing to engage in the destruction of human life whether a baby is still in the womb or born alive after a failed abortion," Rose said. "Babies born alive are not only protected by the Born Alive Infant Protection Act, they're also afforded rights under the equal protection clause in the 14th Amendment to our Constitution."
Maureen Ferguson, senior policy advisor for The Catholic Association, released a statement shared with CP, in which the organization lauds Rep. Bob Goodlatte (R-Va.), who yesterday sent a similar letter to the state attorney generals demanding oversight of facilities that perform abortions.
"In light of the treatment of women and babies on display in the Kermit Gosnell trial and the Live Action Inhuman exposé, it's entirely appropriate that we applaud the House Judiciary Committee, chaired by Goodlatte," Ferguson said. "The legal and illegal abortion practices that have been revealed by the Gosnell trial and described by abortionists themselves in the Live Action undercover videos are a heartbreaking violation of the human rights of the least among us."
Blackburn, an outspoken critic of the broadcast networks' refusal to send reporters to cover the Gosnell murder trial for their national news coverage, told Fox News host Shannon Bream on Sunday that: "ABC did a story on the snow cone dealers and that was breaking news. It was amazing to me that they couldn't take that time and cover the Gosnell case in Philadelphia."
On Wednesday night, Blackburn introduced H. Res. 206, a resolution calling on members of the House to review the public policies that led to illegal abortion practices, such as those discovered at Gosnell's West Philadelphia abortion clinic.
The resolution – which was introduced with three original co-sponsors: Reps. Blackburn, Fincher (R-Tenn.) and Stutzman (R-Ind.) – states that: "Congress and States should gather information about and correct abusive, unsanitary, and illegal abortion practices and the interstate referral of women and girls to facilities engaged in dangerous or illegal second- and third-trimester procedures."
Last month, Blackburn, Steve Scalise (R-La.), and 70 other House members sent three separate letters to ABC, NBC and CBS news executives asking them to end their media blackout of the Kermit Gosnell trial, and to start covering "high-profile abortion controversies" that are of interest to the public. A spokesman for Blackburn told The Christian Post on Thursday that she has yet to hear from ABC or NBC news executives.
A Fox News poll released Sunday reveals that 57 percent of Americans who have some knowledge about the Gosnell murder trial blame media bias for the blackout. Seventeen percent responded the case is too gruesome and 16 percent said it's too local.
In his introduction to Blackout: The Gosnell Grand Jury Report the Media Doesn't Want You to Read, Jonah Goldberg, editor-at-large of National Review Online, a conservative news and commentary magazine, says if the Gosnell murder trial is "too local to be covered," then under those terms, "almost nothing would ever get covered."
To prove his point, Goldberg cites a list of local stories that've made national headlines; and shows how the media frames stories about abortion and pro-life advocates. The New York Times, for instance, uses the term "viable fetus," when writing about a fully delivered baby.
Likewise, according to Goldberg, the mainstream media used to report partial birth abortion as "'so-called partial-birth abortion,' as if it was all just a right-wing hoax," he writes. "Every pro-lifer is a pro-life 'extremist' but no pro-choicer is ever an extremist, because even abortion-on-demand in the eighth month, is a reasonable position, according to the press."