Gosnell Jury Enters Eighth Day of Deliberations; Jurors Told Not to Watch Fox News' Special 'See No Evil'
Editor's Note: Warning, graphic material in following article.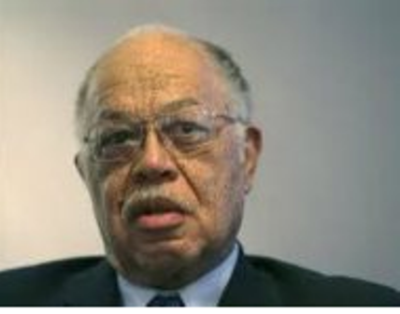 The eighth day of deliberations will commence Thursday morning for the diverse group of jurors comprised of seven women and five men who are reviewing the murder charges against abortionist Kermit Gosnell and his co-defendant, Eileen O'Neill.
Gosnell, 72, could receive the death penalty or life in prison if jurors find him guilty of any one of the four counts of first-degree murder for allegedly killing four babies born alive in his West Philadelphia abortion clinic. He also faces charges for one count of third-degree murder in the death of patient Karnamaya Mongar, a refugee who lived in Virginia with her family, and later died in 2009 at the Women's Medical Society abortion clinic.
Mongar, 41, allegedly died after Gosnell's untrained and unlicensed staff administered a lethal dose of Demerol, an opioid pain reliever, and then failed to provide emergency care when she stopped breathing during her abortion.
Last week, Fox News aired a one-hour special report about Gosnell's West Philadelphia abortion clinic, titled "See No Evil." According to JD Mullane, a newspaper columnist who was recently applauded by former Arkansas Gov. Mike Huckabee for his coverage of the Gosnell trial, defense attorney Jack McMahon said the cable network was "irresponsible," in airing the report about the abortion clinic.
Mullane wrote a tweet on Monday that reads: "McMahon said Fox News 'See No Evil' about Kermit Gosnell designed to sway jury. 'It was irresponsible to put on that show,' he said."
In response to McMahon's complaint, Judge Jeffrey Minehart called the jurors into the courtroom on Monday to ask if anyone had watched the special. Since none of the jurors watched the program, the judged allowed the 12 to continue their deliberations, according to Operation Rescue.
The jurors have been deliberating the charges against Gosnell and O'Neill since April 30, and are reviewing more than 250 charges against the abortion doctor, which include undisputed charges for performing illegal late-term abortions past 24 weeks, a felony in Pennsylvania; racketeering; 220 charges for violating the state's informed consent laws and failing to observe the 24-hour waiting period; and endangering a child's welfare for employing a 15-year-old who was allowed to administer anesthesia and help with abortion procedures in the clinic.
O'Neill faces charges of theft by deception, conspiracy, and participating in a corrupt organization.
The four viable babies Gosnell allegedly killed by "snipping" their spinal cords with scissors after they were delivered alive and intact, are known as Baby A, Baby C, Baby D and Baby E.
Baby A was the largest baby delivered, estimated to be 29 weeks old, and moving until Gosnell severed his spinal cord. Witnesses testified that Gosnell joked that "this baby is big enough to walk me to the bus stop."
Baby C was approximately 25 weeks gestation, or older, and clinic staff testified to seeing the baby breathing for 20 minutes until Lynda Williams, who pleaded guilty to third-degree murder charges, snipped the babies neck, as she was instructed to do by Gosnell.
Baby D was allegedly born into a toilet where it was seen swimming and struggling to get out before clinic worker Adrienne Moton snipped the baby's neck in front of the mother. Moton also faces one murder charge, two counts of conspiracy to murder, racketeering, and conspiracy related to corruption.
Baby E was also allegedly seen alive at 23 week gestation, and clinic staff testified to hearing the newborn cry, and then later seeing it in Gosnell's hands, dead from being snipped, and thrown into the waste bin.
On Wednesday, the jury spent the day listening to a four-hour reading of the 270-page testimony of Williams, the unlicensed clinic employee who pleaded guilty to third-degree murder. She testified that she snipped the spinal cord of a baby born alive.
In March, District Attorney R. Seth Williams told the local Philadelphia news station NBC-10 that although the grand jury report reveals that there were hundreds of victims, according to witnesses' testimonies, they needed corroborating evidence, which included having the medical examiner document his findings from the bodies found in the clinic's basement and freezers.
The grand jury report reveals that Gosnell profited $10,000 to $15,000 a day at his late-term abortion clinic – not including the $200,000 he made from writing 2,300 illegal prescriptions for OxyContin and other addictive drugs.
Senate Rejects Resolution on Illegal Late-Term Abortions
Sen. Mike Lee (R-Utah), the author of the "District of Columbia Pain-Capable Unborn Child Protection Act" that would ban abortions in Washington D.C., after 20 weeks, issued a Senate resolution Monday calling for federal, state and local government investigations into illegal abortion practices and annual inspections of all abortion clinics nationwide.
An unnamed member of the Senate filed an objection against Lee's non-binding resolution, which he hoped would receive unanimous passage by the Senate to show their opposition to the unsanitary and unsafe practices found in Gosnell's clinic, and others, that are putting women's health and lives at risk.
"It is difficult to imagine why anyone would object to a non-binding resolution calling on Congress to investigate these alleged disturbing, horrific, and illegal abortion practices committed by Kermit Gosnell and others," said Lee, who filed the resolution on Monday evening.
"With numerous reports of similar instances surfacing around the country, the need for greater regulatory oversight of these so-called clinics is so plainly obvious it strains the limits of disbelief to think all members of the Senate would not agree. The resolution is simply an affirmation that we as a country – a moral and compassionate society – have an interest in acting to save the lives of innocent women and children, and to prevent these kinds of heinous acts from happening to anyone again," Lee said.
Lee's resolution was co-sponsored by 11 senators, and called for "… early and consistent prenatal care for all mothers and for the children they carry" as a "primary goal of any sound health care policy in the United States." And for abortion clinics to be inspected annually as "ambulatory surgical facilities and held to the same standards as all other outpatient procedure centers."