Gospel Coalition's David Powlison battling stage 4 pancreatic cancer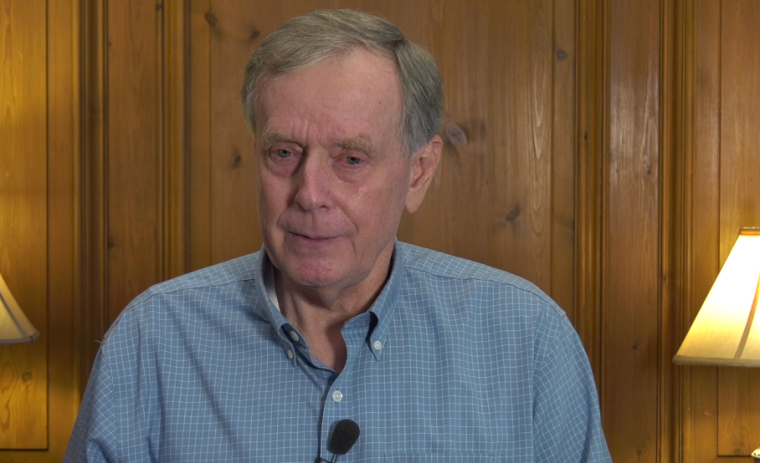 David Powlison, executive director of the Christian Counseling & Educational Foundation and a council member of The Gospel Coalition, has been diagnosed with stage 4 pancreatic cancer. 
When the 68-year-old was diagnosed with what was initially thought to be early stage pancreatic cancer, he had expressed a desire to have a "long life."
Pancreatic cancer is the fourth most common cause of cancer death, according to Healthline. 
Kevin Carson, pastor of Sonrise Baptist Church in Ozark, Missouri, who is a friend of Powlison's, revealed the counseling expert's diagnosis on his website last Wednesday and requested prayers.
"Friends, thank you for praying for my friend, David Powlison. During his recent surgery it was determined that his cancer was not as they originally thought; but, instead, is stage 4 pancreatic cancer. For all of us who love him and have been praying for him, we are so saddened by this news. Please continue to pray for him, Nan, his family, the CCEF family, and his many friends as they respond to this news," he wrote.
Powlison has worked at the Christian Counseling and Educational Foundation since 1978 and is currently a faculty member there. He has also written extensively on biblical counseling and on the relationship between faith and psychology. His books, Seeing with New Eyes and Speaking Truth in Love, examine the implications of Scripture for how to understand people and how to counsel. His latest book, released in 2016, is called Good and Angry: Redeeming Anger, Irritation, Complaining, and Bitterness.
About a month ago in a personal video message, he explained that his doctor told him shortly before the annual CCEF conference in Virginia Beach that he had a tumor in his pancreas. He was initially told that the cancer appeared to be in the early stages.
Recalling the words of his doctor, Powlison said she initially told him while his diagnosis was serious, "there is a silver lining."
"The serious diagnosis is that I have a tumor in my pancreas. And the silver lining is through a number of providences of God they have discovered it unusually early. It's small, it's contained and it looks like surgery will be the approach to dealing with it," Powlison said, cautiously optimistic.
He then revealed how the diagnosis immediately began testing his faith.
"In a way that I've never expected, I've had to live Scripture. I've had to live the things I say I believe and it has really been a really sweet time in a certain sense over the last couple of weeks. I know there will be times where faith has to reach out to God and you feel alone. And 'where is He' and 'I hurt.' But these last couple of weeks have been a time when God has simply been present. He's been the reality that's there," he said. "I am so deeply grateful that that has been what has happened."
Powlison later appeared more vulnerable as he quoted Psalm 121 about the Lord guarding him and asked for prayers.
"I would like to ask your prayers. I would like to ask your prayers first, that that silver lining proves true. Obviously, medical things don't come with guarantees, they come with possibilities. But I would love to live a long and healthy life," he said.