Gospel for Asia Aids 4,000 on World Leprosy Day as Social Stigma, Fear Lingers for Sufferers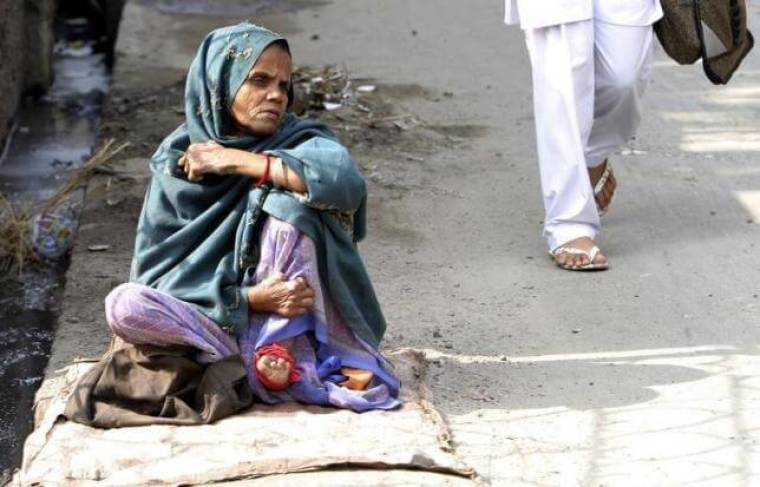 Christian organization Gospel for Asia and its supported missionaries have helped over 4,000 leprosy patients in India on World Leprosy Day as part of its ongoing ministry, and noted that social stigma and fear continue to block sufferers from getting the treatment they need.
While leprosy, a disease which has been known since biblical times, has been cured throughout much of the globe, the World Health Organization points out that small pockets of populations, especially in Asia, are still not getting the treatment they need.
There were close to 180,000 leprosy sufferers registered worldwide in the first quarter of 2014, and as many as 50 children a day are believed to be diagnosed with the disease.
Gospel for Asia has been one Christian ministry supporting national missionaries and programs that go out to leprosy colonies to help people and entire families, providing social and relief work in the form of food distribution, medical aid, health and hygiene awareness, adult education and tutoring centers for children.
While World Leprosy Day, which commemorates the anniversary of Mahatma Gandhi's death, took place this past Sunday, GFA has said that it will be expanding its outreach efforts this year to new colonies in West Bengal, Odisha, Jharkhand, Chhattisgarh, Gujarat and Rajasthan.
In an interview with The Christian Post, the ministry noted that there are still big obstacles in the way for people who need treatment, such as overcoming fear and social stigma.
Below is an edited transcript of CP's interview with KP Yohannan, founder and international director of Gospel for Asia, about World Leprosy Day:
CP: As a press release noted, GFA-supported missionaries hoped to reach more than 4,000 leprosy sufferers on World Leprosy Day. Do you have updates on how the outreach effort went? And how do you calculate the number of leprosy sufferers in those colonies?
Yohannan: Praise the Lord, the outreaches went really well. We were able to distribute food, clothing, mosquito nets and even shoes to leprosy patients in dozens of colonies. Our brothers and sisters were well received, and the Lord is using them to touch people's lives.
In one of these colonies, some of our Sisters of Compassion (specially trained women missionaries) passed out food and soap packets to 25 leprosy patients. These are patients we have already been ministering to in other ways for some time, but now had the opportunity to bless them in a special way during World Leprosy Day. Two of the recipients, women in their 70s, shared how amazed they were at the constant love the missionaries have shown them:
"Since our legs were amputated," they shared, "No one loved us or touched us. We were in a hopeless situation. But when Gospel for Asia started the ministry in our colony, [the missionaries] visited our home almost every day and cleaned our wounds, houses and clothes. Moreover, they touch and hug us lovingly. We feel like we are no more lepers."
By the grace of God, we have work going on in several dozen leprosy colonies across South Asia. The colonies are, in many ways, more like communities, held together by a common bond of illness and isolation.
Oftentimes, healthy children follow their mothers or fathers into the colonies, only to be ostracized later in life because of where they were raised. Most of the people are incredibly poor, because no one wants to hire a leper. Those who have lost limbs or fingers have a hard time with daily tasks, and many of them beg for a living.
So when we want to do a big outreach, like on World Leprosy Day, we already have some idea of how many people are in each colony and how we can best help them, because we already have some level of work among the people there. One team may say, "There are 75 leprosy patients here who need mosquito nets." Or "it would be good if we can give food to 150 people in this colony," and so on. And we do what we can to meet those needs in each area for the special outreach and ministry.