Gospel of John Transforms Animistic Headhunters Into Jesus Heart Hunters: Int'l Day for the Unreached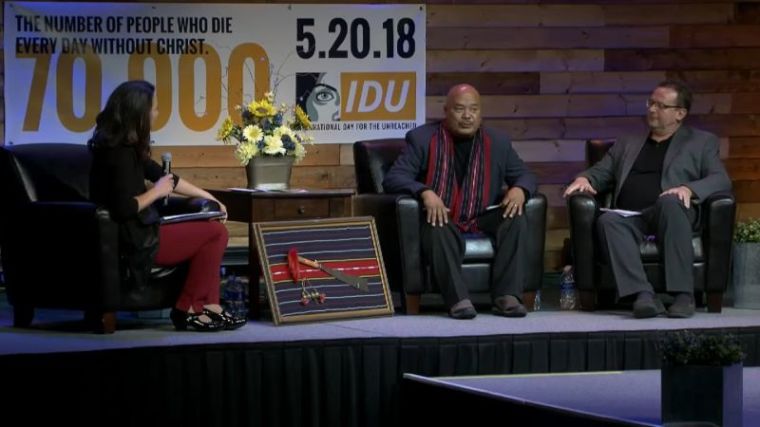 All it took was a single copy of the Gospel of John to transform a tribe of animistic headhunters into followers and preachers of the Gospel of Jesus Christ, a missionary leader revealed at the International Day for the Unreached prayer event on Sunday.
Yet close to two-and-a-half billion people around the world have never heard of the Gospel, and some 70,000 of those die every day without knowing Jesus, an alliance of churches and ministry organizations have said.
The Alliance for the Unreached, which showcased the inspirational stories of several missionary groups and efforts in a broadcast hosted by Focus on the Family on Sunday, is calling on Christians to fulfill the Great Commission of taking Jesus' words around the world in the next generation.
Ruth Kramer of Mission Network News said that Christians "all agree that the Gospel is transformational," but said that the great number of people who have yet to hear the Gospel present a significant challenge for churches and ministries.
John L. Pudaite, president of Bibles for the World, was one of a number of missionary leaders to share successful stories of leading people to Christ.
Pudaite revealed that his ministry has worked in over 120 countries throughout the years, though it placed special attention on China, where he said his forefathers came from a number of centuries ago as they were migrating toward present-day India.
He said that as an "animistic, semi-nomadic tribe, [they] had picked up a very nasty practice of headhunting. This was before the Gospel came to us, 100 years ago."
Pudaite noted that all it took was a "single copy of the Gospel of John, and a brief follow up visit by the missionary who had sent it to us," before his people were "transformed from headhunters, to heart-hunters for Jesus Christ."
"We saw it spread across our tribe as my grandfather, one of the first Christians, and the other early Christians carried the message of salvation through the other tribes," he revealed.
Other mission groups spoke of their work in countries across Africa and Southeast Asia.
Marv Newell, senior vice president of MissioNexus, explained that Malaysia has long served as a conduit for Islam.
"They do not believe that Jesus came as God in the flesh, they do not believe in His death and resurrection," he said of Muslims.
"Muslims make up 1.5 billion people, and they are part of the unreached," he noted, adding that Christians should be reminded that "we need to be winning these people for Christ as well."
A Christian woman identified only by the name of Noi from Thailand said in a separate feature segment that she was close to committing suicide years ago when she was struggling with severe financial problems.
"I had so many burdens, I felt so discouraged," she said about what was pushing her to end her life.
Pastor Wiwat, a partner of Reach Beyond's radio ministry, revealed that the woman's husband was unloving and an alcoholic, which further deepened her misery.
Wiwat explains that one day, the woman took her radio on her way to hang herself in the nearby forest. She turned on the radio so that people could find her body when she was dead, but at that moment, she heard a voice from the radio telling her, "don't commit suicide."
"When I heard that, I stopped and started listening," Noi shared.
The woman realized that there was another life for her, and so she called the radio station, and later came to the associated church in Thailand, where she met Wiwat.
The pastor said that "many people have come to know Jesus through listening" to the ministry on the radio.
Jon Fugler, chairman of the Alliance for the Unreached, recommended that viewers and Christians around the world download the Great Commission action guide made available on the group's website, which lists a number of practical things believers can do to spread the Gospel message.
Fugler said that "not everyone is going to respond," as some have to "wait for God's spirit to move in you." Still, he encouraged believers to pray and to say, "God, show me, open my heart, soften me to those who do not know Jesus."
The full International Day for the Unreached broadcast can be watched below: