Gospel Music Association Reveals Hall of Fame Inductees, Honorees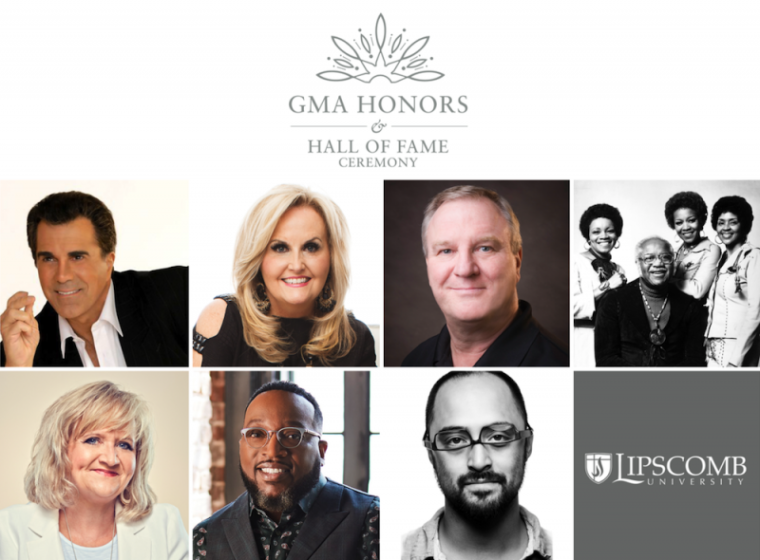 The inductees and honorees for the Gospel Music Association's fifth annual GMA Honors and Hall of Fame Ceremony have been revealed.
This year, CCM artist Carman, southern gospel artist Karen Peck Gooch, the gospel family group The Staples Singers, and producer Greg Nelson will be inducted into the GMA Hall of Fame. Christian music artists are considered for the Gospel Music Hall of Fame after they have been in the industry for 25 years.
A Hall of Fame committee consisting of 200 electors that range across a multitude of Christian music genres select inductees after artists are submitted for consideration by the public.
Aside from Hall of Fame honorees, the GMA Honors and Hall of Fame Ceremony also highlights people in and around the industry who have or are currently making an impact on the culture.
Among those honorees are comedian Chonda Pierce for her work with Branches Counseling Center; singer Bishop Marvin Sapp; and tour manager and production engineer Ryan Lampa for People Loving Nashville and Lipscomb University.
GMA President and Executive Director Jackie Patillo told The Christian Post a bit about those who are being honored for their philanthropy.
"People Loving Nashville is an organization that was put together by the road manager for Toby Mac. Every week, whether he's in town or not, he's got a team of people that feed people in the park here in Nashville," she told CP. "We're also honoring Bishop Marvin Sapp. Marvin is a quite prominent gospel artist who pastors in Grand Rapids Michigan and has been very out of the box in serving his community in unique and special ways."
Patillo went on to reveal that "Lipscomb has been very kind to the community."
According to the GMA president, everyone being honored are heroes of the faith.
"This year marks our fifth annual GMA Honors Celebration. We are delighted to celebrate our deserving inductees and honorees who are true heroes of the faith," she said in a statement obtained by CP. "Those being inducted into the GMA Gospel Music Hall of Fame will forever be acknowledged as musical innovators and the architects of our industry. We are proud to recognize each honoree for their commitment to stretch beyond themselves to make the world a better place."
The fifth annual GMA Honors and Hall of Fame Ceremony will take place on May 8 at Lipscomb University's Allen Arena in Nashville, Tennessee. For more information, click here.