'Gospel of Barnabas' Will Trigger Collapse of Christianity, Claims Iran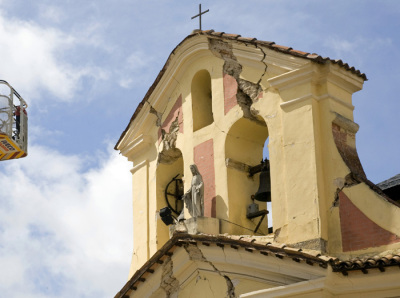 The worldwide collapse of Christianity is set to take place due to a purported Gospel of Barnabas, claims an Iranian newspaper. But Christians have dismissed the claims, describing them as "laughable."
The text was discovered 12 years ago in an anti-smuggling sting in Turkey, and Iranian news outlet Basij claims it says Jesus was never crucified and that he was not the Son of God.
The paper also argues that in the text Jesus himself predicts the coming of Muhammad.
The text was written in Syriac on animal hide, and Basij argues that it was written in the 5th or 6th centuries.
Christian scholars, however, have dismissed the text, rebuking it as a fake and saying that interest in the discovery was sparked only after the Vatican made an official request to review the text back in February.
Basij also claims that Chapter 41 of the text says that Islam is the final and righteous religion.
"God has hidden himself as Archangel Michael ran them (Adam and Eve) out of heaven, (and) when Adam turned, he noticed that at the top of the gateway to heaven, it was written 'La elah ela Alla, Mohamad rasool Allah (Allah is the only God and Mohamad his prophet),'" the Iranian news outlet claims.
"The discovery of the original Barnabas Bible will now undermine the Christian Church and its authority and will revolutionize the religion in the world," the report claims.
St. Barnabas was one of the earliest Christian disciples in Jerusalem. He traveled alongside Saint Paul undertaking missionary journeys and was a prominent leader in the formative days of the Church.
Phil Lawler, editor at Catholic World News and author of six books has described the report as a "laughable Iranian challenge to Christianity."
"If the document was written in the 5th of 6th century, it couldn't very well have been written by someone who was traveling with St. Paul about 400 years earlier," Lawler wrote.
"It must have been written by someone who was claiming to represent St. Barnabas. Should we accept that claim? Another good question."
Truth About Gospel Of Barnabas (VIDEO)