Gospel Singer Tina Campbell Shoots Up Husband's Car Amidst Affair (VIDEO)
Gospel Singer Tina Campbell Shoots Up Husband's Car Amidst Affair (VIDEO)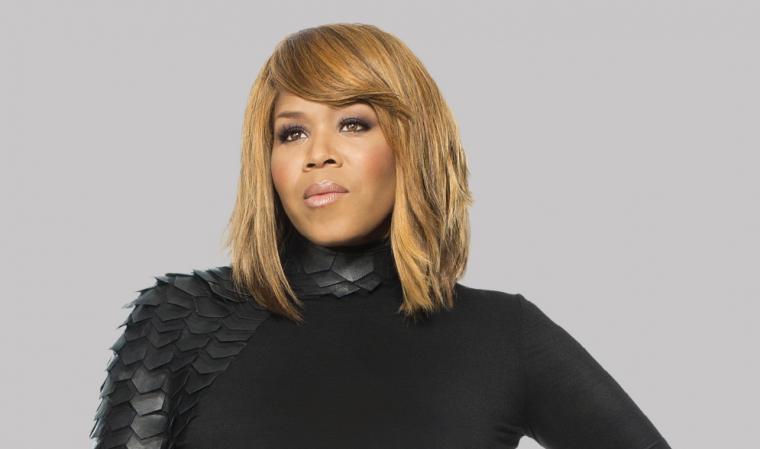 Tina Campbell of the gospel duo Mary Mary continues to struggle with her husband's admitted infidelities on season four of her reality television series "Mary Mary," even resorting to fits of anger resulting in gunfire.
Campbell, who stars on the WE tv reality series with her sister Erica Campbell, has been very open about her marital problems with husband Terry Campbell, who recently admitted to several extra-marital affairs. A new teaser clip for the reality series reveal the extent of the gospel singer's emotional outbursts over the betrayal: the destruction of her husband's car with a gun. In the new trailer for season four of "Mary Mary," Terry Campbell's vintage convertible is unveiled, revealing extensive damage due to bullets.
"We had some days that were really bad, and the car is a clear indication of a very bad day," Terry Campbell explains in the trailer. "It was my car and she thought I could have been riding around town with another woman in the car, which wasn't the case. My wife, in her pain, wanted to hurt me."
The trailer also features Tina Campbell's rage, including shouting and tears as the singer and her husband attempt to work through the betrayal. Toward the end of the one-minute trailer, Terry motions to the car as a gesture to Tina that their marriage can survive the recent turmoil.
"I want you to be happy, I don't want you to have any bad memories, I only want to create new ones," Terry tells his wife as the car is towed away from their Los Angeles home.
"Thank God we're in a better place; our good days definitely outweigh our bad ones, by far," Terry notes at the end of the clip. "We're still working hard. I want Tina to know that I'm gonna fight for her and my family."
While the trailer does not feature the moment Tina took a gun to the car, VladTV confirmed the true story of the gospel singer riddling the vehicle with bullets. Fortunately, no one was in the car at the time of the incident.
Over the past three seasons, WE tv's popular series has featured sisters Erica and Tina's faith undergo the ultimate tests as their world was turned upside down with Terry's affairs and the death of a family member. Season four, which kicked off last week, follows Erica's solo career outside of Mary Mary as well as Tina and Terry's continued road to marital recovery.
Watch the trailer for season four of "Mary Mary" here.