Gospel Star Kierra Sheard Will Preview Clothing Line for Full-Figured Women On BET's 'Sunday Best'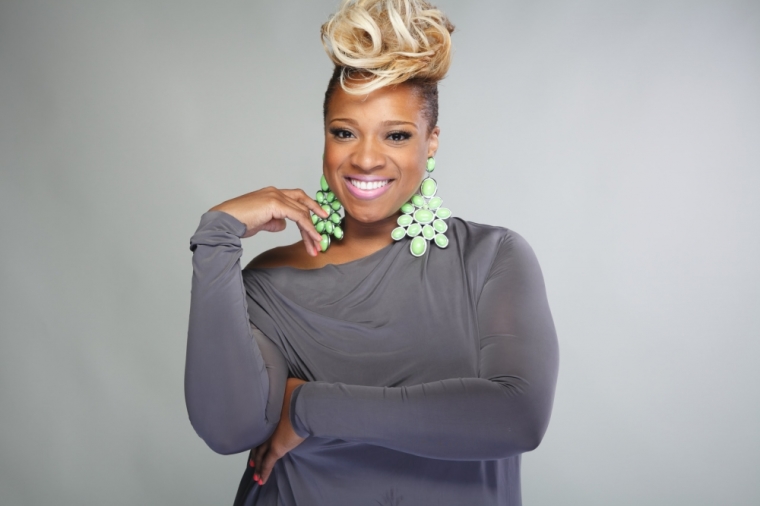 Kierra Sheard, the gospel singer and judge on BET's "Sunday Best" talent competition, recently announced that people will get a preview of her upcoming full figure fashion line on the show.
Sheard, 27, took to her Instagram page to let the world know where they can get an official first glimpse of her high-end clothing line called, Eleven 60, before it's official debut in the Fall.
"#Eleven60 I can't wait for you to see the clothing line," Sheard wrote. "..Tune into #BETSundayBest for more fun looks #fullFiguredFashion."
Sheard announced that she would release Eleven 60 last March and spoke up about the need to create quality apparel for what appears to be an underserved demographic of women.
"I've learned that the full figured apparel represents almost eighteen billion dollars and is growing. However, we haven't been accepted into the high fashion realm," Sheard wrote last March. "Why?! We are the money! Let's show them how and why we should be accepted."
Although she has not announced an official release date just yet, Sheard gave fans a glimpse of what they can expect from the upcoming fashion line,
"It's a clothing line that complements the thick woman. While being a full-figured woman, I've found it hard to find quality and high fashion trends in my size," she wrote. "But no more skimpy clothes! And no more muu muus! Since the average American woman is plus size, I should be able to healthily, and fabulously own it!"
The daughter of Grammy Award-winning singer Karen Clark Sheard of the gospel music group The Clark Sisters, and Bishop J. Drew Sheard, Kierra has managed to make her mark in the music world and signed on to serve as a judge on "Sunday Best" last year. While she is planning to use the platform to showcase her upcoming clothing line, she was once apprehensive about appearing on the show next to big names like Yolanda Adams, Donnie McClurkin and Kirk Franklin who have helped usher new talent into the gospel music industry.
"I always said I don't think I ever want to be a judge! So I thought about it because I was a little nervous about judging and being the youngest judge on the panel," Sheard admitted to The Christian Post last year. "It's been a great journey because I've been able to glean from the trailblazers that are on the set and I'm just thankful to have the opportunity because I would never have said no to 'Sunday Best.'"
"Sunday Best All Stars" premieres, Sunday, July 19 at 8 PM ET/PT on BET where fans can tune in to see what Sheard's clothing line will offer.