Greg and Cathe Laurie Share Message to All Who've Supported Them in Their Grief 8 Years Since Son's Death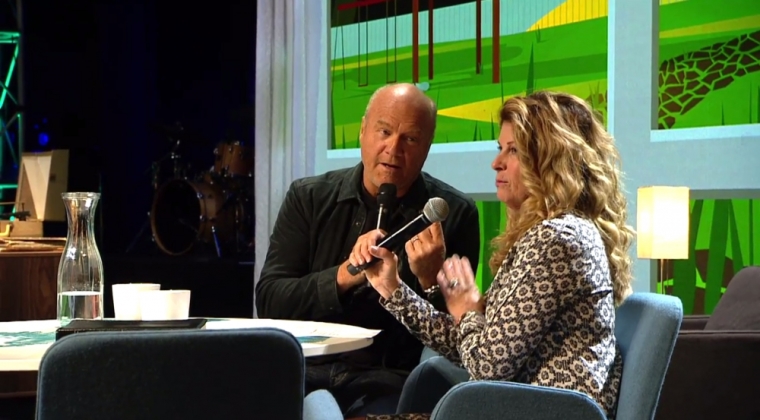 Harvest Christian Fellowship Senior Pastor Greg Laurie and his wife, Cathe, reflected on the loss of their son, Christopher, who died eight years ago in a car accident on his way to church, and expressed their gratitude to those who supported them without making "oversimplified theological statements."
Greg shared on Sunday a message from Cathe on Facebook, marking eight years since Christopher's death.
"Thank you to the ones who stayed. To you who listened. Who watched me cry awkward tears. To you who let me do most of the talking. Who didn't tell me I should look on the bright side by saying, 'Well at least you have his children still.' Who sat with me in church. Who held my hand. Who didn't leave me to stand alone in a crowd who walked by my side and ran interference," the message read.
"To you who didn't ask me to relive the painful scene of Christopher's accident. To you who didn't write meaningless things — 'sending you good thoughts …' Who didn't ask: 'Are you over it yet?' Who didn't wait for me to call, but came to me. Who didn't offer me over simplified theological statements like 'It was the will of God.' I see your faces, some of you whom I didn't even know that well," the message continued.
Christopher died in July 2008 on his way to Harvest Church when his vehicle crashed into the back of a Caltrans truck on the eastbound 91 Freeway. Laurie's son had been working at Harvest as the art director for three years.
The senior pastor said back then that the day he lost Christopher was "the most devastating day of my life and I felt like time just stood still and I couldn't imagine this happened."
He added that Christopher had lost his way for a while, but in his last few years had committed his life to Christ.
"My son wasn't perfect ... but the Lord was showing Christopher what really mattered," Laurie said at the time. "We were marveling at what God was doing in his life. He couldn't have been in a better place spiritually."
In her message eight years on, Cathe again thanked all those who stood by the couple in their most difficult time.
"To you who were brave enough to enter in. Who wrote notes and still write notes. Who helped with the almost impossible task of choosing a casket, a grave site. You gave of your selves, gave of your time, gave where it was needed most. Thank you. Thank you. Thank you," she wrote.
Greg has reflected on Heaven and the afterlife many times in sermons since his son's death, and has called himself a "student of Heaven."
"I often find myself just thinking about Heaven, trying to imagine Heaven, trying to wrap my mind around Heaven," the pastor has said.
He has also authored a book about Heaven, titled As it is in Heaven.