Greg Laurie Answers: Help! I'm Married to a Non-Believer, What Should I Do?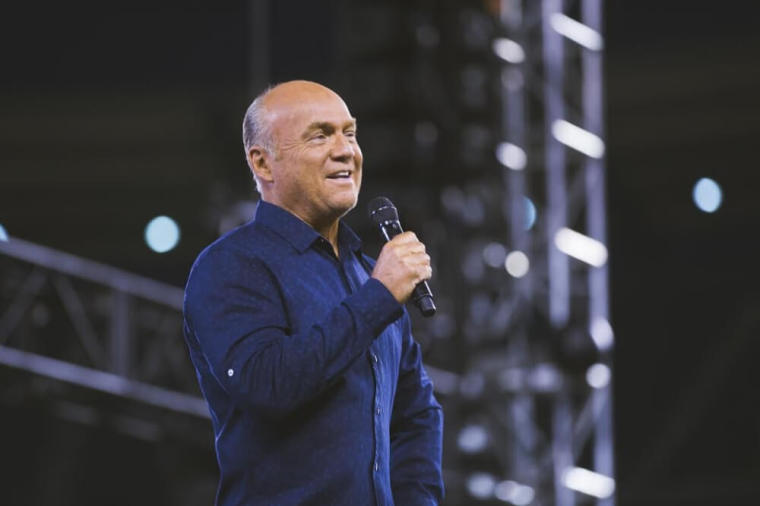 Harvest Christian Fellowship Senior Pastor Greg Laurie has advised a Christian woman married to a non-believer that she shouldn't be trying to convert her husband through all-day sermons, but should instead show him what a real Christian life is like through love.
Laurie took to a Facebook video on Tuesday to answer the question: "I'm married to a non-believer. Can you give me any advice on how to handle him?"
The megachurch pastor admitted that the woman has her work cut out for her, as such marriages are "not an easy thing."
"Here's what I would say — according 1 Peter 3, [and] this isn't addressed just to women — 'If you are married to a non-believing man, seek to win him without a word.' What does that mean? That means that there is a point where we don't need more sermons, we need to just live it," he said.
Laurie emphasized that Christian spouses need to put their faith in action.
"I think that one of the problems we have when believers are married to non-believers is that it's all day sermons all day long — enough of that already," the pastor continued.
"Love him, show him what a real Christian is like. Pray for him, don't be discouraged, don't give up, because no one is beyond the reach of God."
Other Christian voices, such as Dan Delzell, the pastor of Wellspring Lutheran Church in Papillion, Nebraska, have warned that marrying a non-believer won't work at all.
"If you have already gone ahead and married an unbeliever, can you still please God? Of course. Can you and your spouse enjoy any spiritual or sexual unity in Christ? Definitely not, at least not yet. Not until your spouse repents and believes the Good News, which may or may not ever happen," Delzell wrote in an op-ed published by The Christian Post back in July 2013.
"Are there many marriages where the couple is unequally yoked? Yes indeed. Does God love both of them? Yes. Do both of them love God? No. How could an unbeliever love God? We must first receive God's love in Christ before we can start to love God," he added.
Kathy Keller, wife of well-known Pastor Tim Keller of Redeemer Presbyterian Church in New York City, has also warned that such marriages will not be successful.
Keller wrote in 2012 that "when someone has already allowed his or her heart to become engaged with a person outside the faith, I find that the Bible has already been devalued as the non-negotiable rule of faith and practice."
She also warned that the condition of being unequally yoked also includes "genuine, warm Christians who want to marry an in-name-only Christian, or someone very, very far behind them in Christian experience and growth."
A Pew Research Center study from 2015 found that interfaith marriages in the U.S. have been on the rise, including unions involving Christians. While 61 percent were married to a spouse of the same religion, 15 percent of Christian respondents said that they married a spouse from a different Christian tradition — while 18 percent said that they married an unaffiliated spouse.
Pew also found that close to 49 percent, or almost half of unmarried couples are living with a romantic partner of a different faith.