Greg Laurie Answers 'Will We Recognize One Another in Heaven?'
Greg Laurie Answers 'Will We Recognize One Another in Heaven?'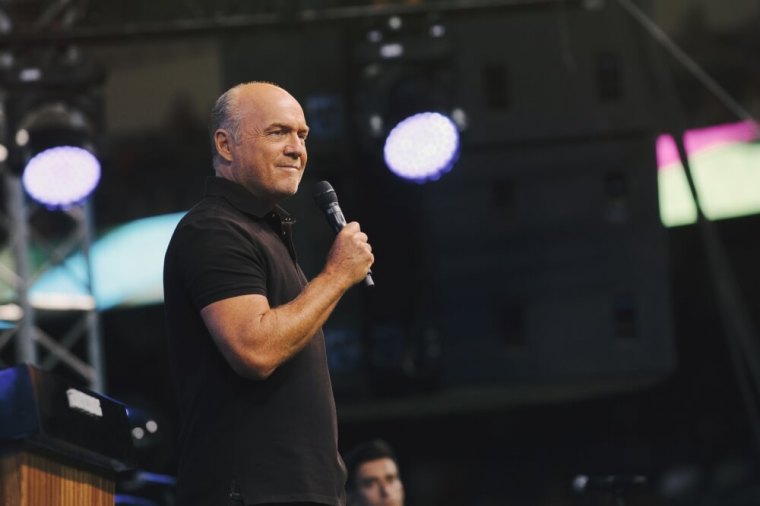 Greg Laurie, a popular pastor and evangelist in Southern California, said believers can expect to recognize one another in heaven, as it would not make sense for people to know less in the afterlife than they do on earth.
Laurie, senior pastor at Harvest Christian Fellowship in Riverside, said in a Facebook video posted on Friday that he is often asked by Christians "Will we recognize one another in heaven?" and suggested that the answer is yes.
"Why would you think you would know less in heaven than you know on earth? Maybe I should ask the question 'Do you recognize one another on Earth?' Well, of course you do," Laurie said.
"When you get to heaven, you'll know more, not less. The Bible even says that 'we will know as we are known.' It seems to me when we get to heaven our knowledge will even grow over time."
He concluded, "Yes, you will recognize your loved ones, those who have gone before you and have died in faith, you'll be reunited with them; you'll recognize them, and you'll pick up where you last left off."
Since the devastating death of his oldest son, Christopher, in a car accident in 2008, Laurie has been studying heaven more often. He preached on heaven and hell numerous times in the past few months and tackled the last book of the Bible, Revelation, in December.
In that sermon, he noted that the Great White Throne Judgment has been reserved for non-believers only, and is different from the judgment seat of Christ, where Christians will stand.
"Eternity to the godly is a day that has no sunset. Eternity to the wicked is a night that has no sunrise," he said in his sermon.
"The white throne is called great because of its power and ultimate purpose. It's called white because of its purity."
The megachurch pastor, known for his Harvest Crusades, argued that the final judgment will let non-believers know why they have been condemned.
"One day, every person on earth will meet Jesus Christ. Even if they don't believe Christ exists, they'll meet Jesus Christ. He is inescapable and unavoidable. And if they don't believe Him as Savior, they'll meet Him as Judge," he stated.
During September's Harvest 2016 outreach, Laurie stressed that the only people who will make it to heaven are the ones who know Christ.
"I've been up close and personal with death and if I didn't have Christ in my life, I don't know how I would have gotten through it. But I know I will see my son and others on the other side of heaven. I hope you have that hope, as well. Heaven is not the default destination of every person; it is the destination of those who know Christ," Laurie argued.