'Forgiveness Sets a Captive Free ... You!' Pastor Greg Laurie Explains How
'Forgiveness Sets a Captive Free ... You!' Pastor Greg Laurie Explains How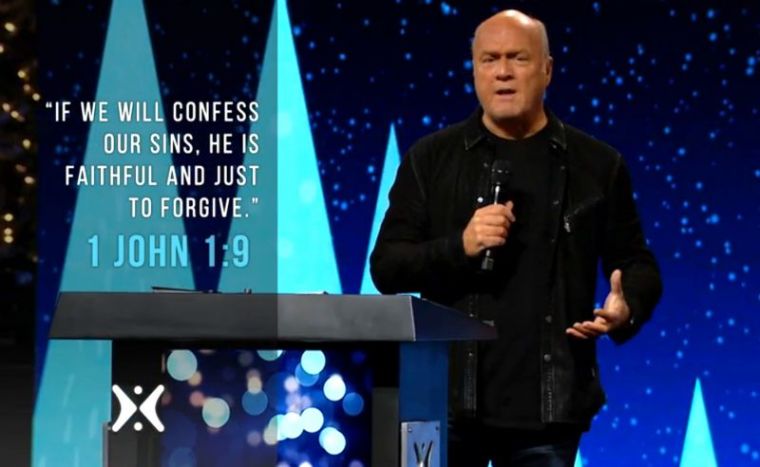 Pastor Greg Laurie, senior pastor at Harvest Christian Fellowship in Riverside, California, told his congregation Sunday that they can discover God's master plan for them through the door of forgiveness, explaining how it sets them free and leads to happiness, based on the life of Joseph in Genesis, the first book of the Bible.
"I suggest to you that we sin more often than we think we do," the megachurch pastor said, as he began the sermon, "The Power of Forgiveness."
We, as believers, understand that God "graciously gives His forgiveness to us though we don't deserve it," he told the congregation. God tells us in 1 John 1:9, "If we confess our sins, He is faithful and just and will forgive us our sins and purify us from all unrighteousness."
He added, "Forgiven people should be forging people," quoting C.S. Lewis as saying, "Everyone thinks forgiveness is a lovely thing until they have someone to forgive."
But as Christians, we need to learn to apologize and to forgive, Laurie said.
The main reason "we should forgive people who have hurt you is because God commands you to," he said, quoting Ephesians 4:32, "Be kind and compassionate to one another, forgiving each other, just as in Christ God forgave you."
Failure to forgive can bring your prayer life to a screeching halt, Laurie warned, referring to Mark 11:25, "And when you stand praying, if you hold anything against anyone, forgive them, so that your Father in Heaven may forgive you your sins."
Christmas should also be a time for forgiveness, he added.
Forgiveness doesn't mean condoning bad behavior, it's not dismissing it, it may not even mean reconciliation because that's not always possible, Laurie explained. "To forgive means, I'm surrendering my right to get even." He added that this means not paying others what they deserve and instead putting the matter in the hands of God. "It's not giving in to that person, it's getting free from that person."
The pastor then read Genesis 45:4-5, in which Joseph says to his brothers, "I am your brother Joseph, the one you sold into Egypt! And now, do not be distressed and do not be angry with yourselves for selling me here, because it was to save lives that God sent me ahead of you."
Joseph knew that God is sovereign. Sovereignty means God knows all things, and He is under control of all things, Laurie explained. But an all-powerful and all-knowing God is not a threat, he added. For Joseph also knew that God is good. "This means the things He allows in my life are ultimately for my benefit and the benefit of others," Laurie explained.
Joseph was wronged by many, including his brother who sold him as a slave in Egypt, but he let it all go. "Can you let it all go?" asked the pastor.