Greg Laurie: Christians Are Called to Evangelize to People Outside the Faith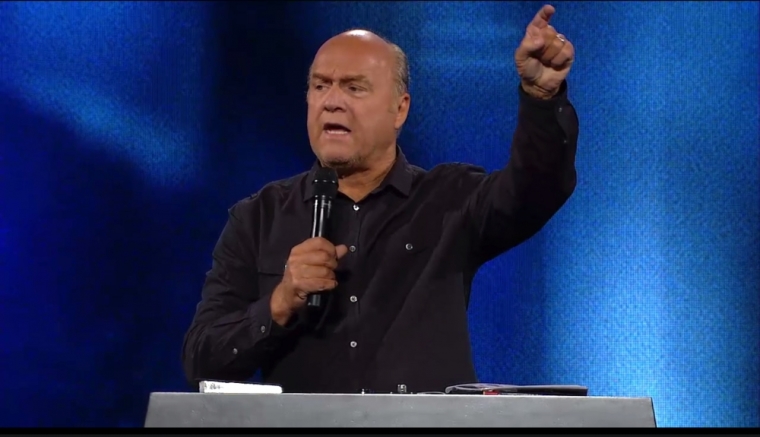 Pastor Greg Laurie of Harvest Christian Fellowship church in Riverside, California, is urging Christians to bring people who do not yet know Jesus Christ to SoCal Harvest 2016, which opens on Friday at Angel Stadium in Anaheim.
"The Objective of a Harvest is to bring people who do not yet know Jesus Christ," Laurie said in a Facebook post on Thursday.
"Go into your sphere of influence and invite and bring people with you," he added, noting that there are three operative words for such evangelistic Crusades — "PRAY ... INVITE ... BRING."
The pastor explained that firstly, it is important to pray for the person who is receiving the invitation; second, the invitation needs to be extended; and finally, one needs to bring the person to the SoCal Harvest.
The weekend event on Aug 26-28 will feature performances by major Christian artists such as Chris Tomlin, tobyMac, Skillet, for King & Country, Hollyn, Phil Wickham, and KB.
In a separate Facebook post on Thursday, Laurie shared that the Apostle Paul had a "God-given burden for those who did not know Jesus Christ," in his case the Jews, who were his own people, and such a strive for evangelism burned deep inside him.
"I think it is there for us in Scripture so that we don't become so obsessed with our own struggles and spiritual growth that we forget about people who need to know Christ," Laurie wrote.
"I think Paul makes an amazing statement in Romans 9 when he says, in essence, 'If it were possible, I would give up my hope of eternal life so that others who do not know could come to faith.' That's a pretty dramatic statement."
The pastor said that believers have a responsibility "to those outside the church — those outside the faith. If God's love is really working in our lives, it should motivate us to do something for Him."
He added: "If you pray that God will give you this burden, then be careful. The results could be life-changing. You just may be surprised at how quickly He answers you."
Laurie, who is the founder of Harvest Crusades, said in last year's message in Anaheim that God wants people to be happy, and created them with such a desire.
"Deep down inside, everybody wants to be happy. In fact, God prewired us that way," he said at the time.
"The Bible teaches us that God wants us to be happy, but we need to go about it in the right way," the megachurch leader added in his message.
The 2016 SoCal Harvest comes on the heels of Harvest's largest outreach to date — a one-night event held on March 6 called Harvest America that drew an overflow crowd of 82,000 people to AT&T Stadium in Arlington, Texas. The event attracted another 180,000 participants to remote venues in all 50 states and 123 countries. In addition, another 95,000 viewers participated in the live Harvest America webcast.