Greg Laurie's Calif. Megachurch Joins Southern Baptist Convention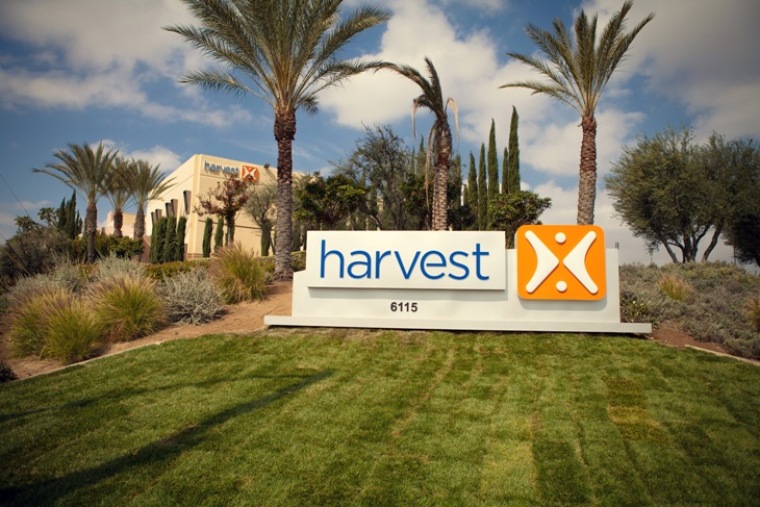 Greg Laurie's independent megachurch congregation, Harvest Christian Fellowship, has officially joined the Southern Baptist Convention, the California evangelist announced Monday.
Just one day after speaking to nearly 40,000 people at Harvest America in Glendale, Arizona, Laurie announced that his Riverside, California-based church is joining the world's largest Baptist denomination.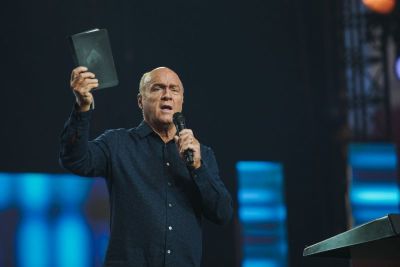 Harvest Christian Fellowship, which was founded by Laurie in 1973, will also continue its fellowship with the Calvary Chapel association of evangelical churches.
"[T]his decision does not change our theology, philosophy of ministry or our history. It merely extends the reach of our fellowship within the Christian world at a time when I feel the American church desperately needs unity and a renewed passion for evangelism," Laurie said in a statement shared with The Christian Post. "The vision and mission of Harvest remains — as it has been for 42 years — focused on the teaching of God's word and the preaching of the gospel of Jesus Christ."
Harvest's new affiliation with SBC comes after Harvest America collaborated for the first time with SBC's North American Mission Board for its 2017 Crossover Phoenix evangelism event. Harvest America and NAMB will also collaborate next year in Dallas, Texas, when the annual event is held at AT&T Stadium.
The SBC is holding its 2017 annual meeting today and Wednesday in Phoenix, just two days after over 3,000 people made decisions for Christ at Harvest America at the University of Phoenix Stadium.
"Long ago, I came to realize I am called by God to simply do two things: to teach God's word and to preach the gospel. This is the calling of the Lord on my life. Other than my personal walk with the Lord, and loving my wife and family, this is my only focus," Laurie added in his statement. "My passion is to reach as many people as possible with the good news of the life, death and resurrection of Jesus Christ until my final breath."
Earlier this year, Laurie issued a declaration signed by many other religious leaders that declares 2017 to be "The Year of Good News." Laurie explained that the reason why he and the leadership at Harvest decided to affiliate with SBC was to help work toward the ultimate goals of "national revival" and a "great awakening."
"One of the reasons why we proclaimed 2017 'The Year of Good News' is because I intend on even further amplifying my focus on gospel proclamation. It's also why Harvest Crusades, with the assistance of the Southern Baptist Convention, organized the Harvest America 2017 crusade on June 11 at the University of Phoenix stadium. It's why we'll do it all again next year in Dallas on June 10, 2018," Laurie asserted. "We need a national revival as much as at any time in our nation's history. We must pray for it, work toward it and do everything possible to prepare the ground for it. We must preach and pray until it comes."
"This is why we've chosen to extend a hand of fellowship to the Southern Baptist Convention, the nation's largest Protestant denomination of churches. We've chosen to partner in total, unrelenting pursuit of our nation's next great awakening," he added. "I know the effect of the revival we seek firsthand because I came to Christ during the last great American revival, often referred to as the 'Jesus Movement.' That revival emanated primarily from Calvary Chapel in Southern California, and I learned to preach the Gospel and to teach God's word myself within the Calvary Chapel movement under the example of Pastor Chuck Smith."
In his statement, Laurie vowed to continue working with Christians from "nearly every other denomination."
"I'll continue to do just that, and I also look forward to continuing to build bridges between our communities. I also have great admiration for the missions and relief ministries of the SBC that touch our world every day in a significant way," he stated.
"Now is the time to reach across the church and lock hands in total support of the rapid advance of the Gospel in our nation and in our world. I believe this decision is a powerful step in that direction. I appreciate the SBC's focus on evangelism, and I look forward to partnering with them and all believers who have a passion for evangelism. The need in our country and the world is so great."