Group Launches Catholic Version of Pokemon Go Where Players Capture Saints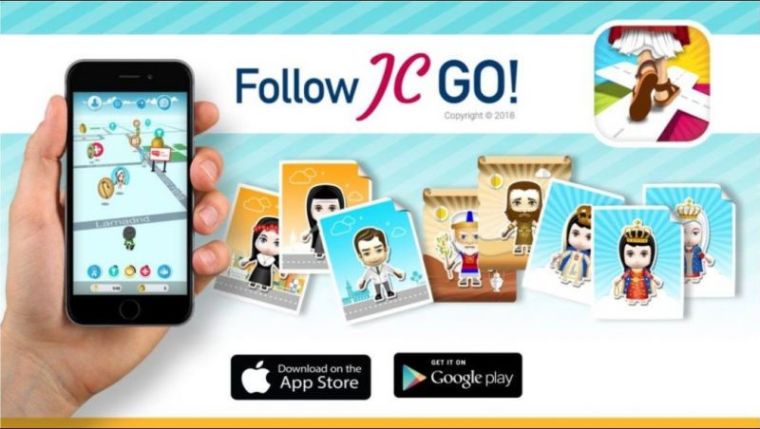 A Catholic organization has launched a free app game styled off the popular Pokemon Go, except with the goal being to capture various saints.
Called "Follow JC Go!" and developed by the Ramon Pane Foundation, the app has already been released in a Spanish version, with English and Italian versions coming soon.
The app allows players to look for saints, religious devotions, and biblical figures. Players answer questions to get the saints on their team and gather virtual supplies. Players are also directed to the nearest church and encouraged to offer prayers.
"Never has the Church had a project like this," explained Foundation Executive Director Ricardo Grzona in an interview with Crux Now, "this is the Catholic app with the most advanced technology there is."
"You know, [Pope] Francis is not a very technological person, but he was in awe, he understood the idea, what we were trying to do: combine technology with evangelization."
Grzona noted that his app has the backing of prominent Catholic leaders including the Pope, as well as the Archbishop of Panama, José Domingo Ulloa.
"Everything today, language and relations, among young people, go through smartphones," Grzona told Crux.
"We wanted to be there and propose to them an educational videogame that is religious and interactive, and with which they can form evangelization teams."
The app reportedly cost $500,000 to create, with the money coming from private donors and sponsorship. Several theologians and church historians contributed to its content.
"Follow JC Go!" was created in advance of the next World Youth Day, a major global Catholic Church gathering scheduled to take place Jan. 22-27, 2019, in Panama City, Panama.
"This event is an opportunity to experience in first person the universality of the Church; to share with the whole world the hope of many young people who want to commit themselves to Christ and others," stated WYD's official site.
"World Youth Day is a unique way to deepen your faith and grow closer to Christ, by means of prayer and the sacraments, together with thousands of other young people who share your interests and ambitions."
As of Thursday morning, "Follow JC Go!" has a 3.2 out of 5 stars according to the Apple iTunes website, based off about 40 ratings.