Group Warns of Anti-Christian 'Hatred' as Pakistan Makes Quran Teaching Mandatory in Schools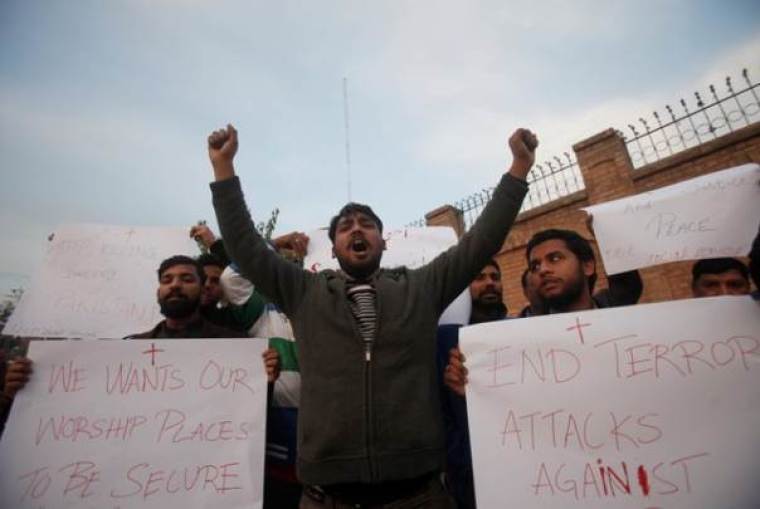 Christians are speaking out against a controversial bill passed by the Pakistani government last week that makes the teaching of the Quran, the Islamic holy book, mandatory in all schools and colleges in the country.
"It is sad that for minorities, especially Christians who are living in large numbers in Punjab, their religious and fundamental rights are totally ignored," Nasir Saeed, director of CLAAS-UK, a Christian legal advocacy group, told Premier on Wednesday.
"No alternative program has been announced for non-Muslim students of Punjab. It will promote bigotry and hatred against non-Muslims in Pakistani society, something which is already on the rise," he warned.
FirstPost reported in April that the bill, which still needs President Mamnoon Hussain's signature to become law, had already been passed by the National Assembly and the Senate in 2017.
Balighur Rehman, the state minister for Federal Education and Professional Training, has insisted that it would only apply to Muslim students.
"It will lead toward spreading goodness and auspiciousness and toward ending chaos and uncertainty," the bill claims.
The objectives behind the legislation are described as making "the divine message understood, ensure the response of society, encourage peace and tranquility, promote the supreme human values of truth, honesty, integrity, character building, tolerance, understanding others' point of view and way of life."
Despite arguments from the government otherwise, numerous persecution watchdog groups and human rights activists have noted that Christians and other religious minority groups in Pakistan face severe persecution.
Christians are often targeted both by the country's blasphemy laws meant to protect Islamic sensitivities, and by hardliners who carry out violence and have killed scores of believers in the past several years.
In April, the United States Commission on International Religious Freedom Chairman Daniel Mark singled out Pakistan as the "worst" country when it comes to religious freedom that has not yet been designated a "country of particular concern" by the U.S. State Department.
"Pakistan is a world leader in imprisonments and convictions and prosecutions for blasphemy and apostasy and those sorts of things," Mark said following the release of USCIRF's 2018 report on 16 countries that need to be added to the CPC list.
"Conditions in Pakistan are not just bad at the level of law — where for example, Ahmadi [Muslims] are singled out in the Constitution for second class citizenship — but they are also at the level of civil society," he added.
He further warned that in Pakistan there is a "culture of impunity" when it comes to things like blasphemy and apostasy laws.
"[There are] vigilante mobs attacking people on the basis of blasphemy accusations and not being properly arrested, prosecuted, convicted and so on," he said.