Christian Mother Asia Bibi's Death Penalty Appeal Will Be Heard Soon, Pakistan's Top Judge Says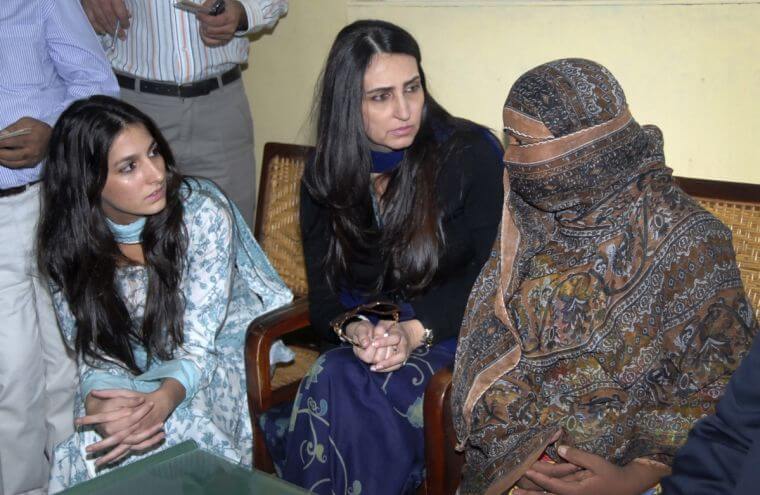 Pakistan's Chief Justice Saqib Nisar has said he will "soon" decide the fate of Asia Bibi, a Christian mother of five who was sentenced to death in 2010 on accusations of blasphemy.
The judge told Bibi's lawyer, Saif-ul-Malook, "I am going to fix your case soon and I myself will preside over the bench," according to UCAN.
Justice Nisar said this when Bibi's lawyer urged the Supreme Court to provide him police protection due to apparent anger among sections of the Pakistani society. The court granted him protection.
In 2016, Justice Iqbal Hameed, who was hearing Bibi's appeal against death penalty at the Supreme Court, recused himself from the case and later resigned giving no specific reason.
In 2011, Salmaan Taseer, a Pakistani businessman and politician who served as the governor of the province of Punjab, was assassinated by his own bodyguard after he publicly criticized the country's blasphemy laws referring to Bibi's case. The then minister of minorities, Shahbaz Bhatti, a Christian, was also ambushed and killed supposedly because he said Bibi should be granted a pardon.
Allegations of blasphemy often "stem from the Muslim accuser's desire to take revenge" and to "settle petty, personal disputes," according to Pakistan's Centre for Legal Aid, Assistance and Settlement, or CLAAS.
Pakistan's blasphemy laws, which are embedded in Sections 295 and 298 of the Pakistan Penal Code, carry a death penalty, and yet there is no provision to punish a false accuser or a false witness of blasphemy.
Bibi was sentenced to death in 2010 on allegations of blasphemy after two co-workers accused her of insulting the Muslim prophet Muhammad.
One day in June 2009, she was picking berries with a group of Muslim women in the town of Sheikhupura in the Punjab province. The women got upset that she drank from the same water bowl as them. An argument ensued, and the women went to police and accused her of saying something along the lines of "My Christ died for me, what did Muhammad do for you?" She was promptly arrested.
In 2015, Katrina Lantos Swett, the then chairperson of the United States Commission on International Religious Freedom and her fellow commissioner, Mary Ann Glendon, released a report after their visit to Pakistan.
"There is a rising tide of religious persecution by the state and by militants," they wrote. "The commission is aware of almost 40 people on death row or serving life sentences for blasphemy, a statistic unmatched in the world. The law fosters violence against religious minorities, such as Christians, Hindus and Ahmadis."