Pakistani Court Acquits Christian Man on Death Row for Blasphemy for Nearly 2 Years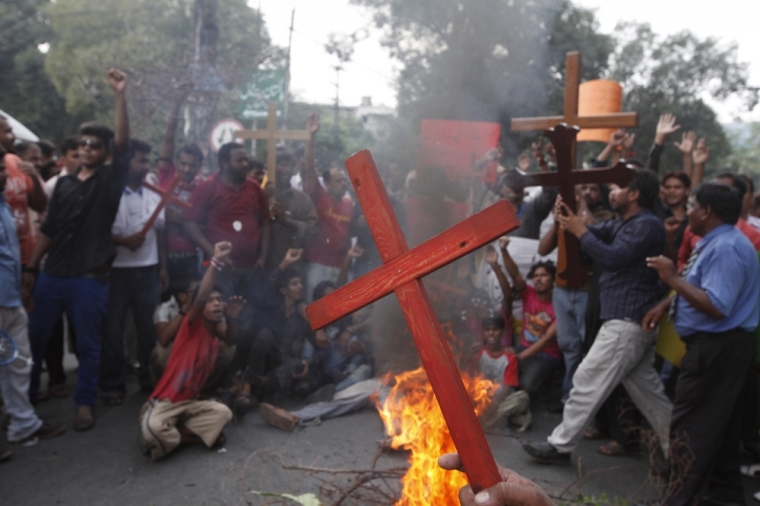 A Christian man sentenced to death in 2016 after he was accused of blasphemy in Pakistan has been granted a rare acquittal after spending nearly two years in jail.
World Watch Monitor reports that judges in the Punjab province have acquitted Christian businessman and school director Anjum Sandhu on March 13, making it a rare occurrence in which the Pakistani judicial system has thrown out blasphemy charges against a Christian that were "clearly" false.
"It was a case of no evidence," Riaz Anjum, one of the Sandhu's lawyers, told WWM.
Anjum said that the evidence against his client is "clearly fabricated." 
Sandhu's troubles began in May 2015 when he went to the local police station to file charges of extortion against men named Javed Naz and Jafar Ali. Sandhu claims that the men used blackmail to extort about $200 from him and were demanding an additional $500.
Although the police arrested Naz and Ali, they alleged that Sandhu "used blasphemous words" during a discussion at one of the schools he owned.
"[T]he blackmailing involved an audio recording of a voice that sounded like Sandhu's," Sandhu's relative and human rights attorney Napoleon Qayyum said. "Naz, with the help of his friend, Ali, produced an audio recording with a similar voice to Sandhu's and threatened him with dire consequences if he did not give them the money they demanded. When they once again demanded money, Sandhu consulted with his friends and lodged a complaint with the police. The police, rather than registering a blackmail case, demanded further money from Sandhu, knowing he was running a chain of schools as a successful business."
The men reportedly handed over the recording they had of Sandhu, which was analyzed by a forensics lab to determine if the voice was indeed that of Sandhu. Sandhu was initially found guilty after a court was convinced that the voice in the audio recording was his.
Considering that the most serious form of blasphemy is punishable by death or life in prison under section 295 of the Pakistani legal code, Sandhu was sentenced to death in June 2016 and fined $4,775.
But upon appeal earlier this month, Justices Sayyed Mazahar Ali Hussain Naqvi and Mushtaq Ahmad ruled that there was insufficient analysis to suggest that the voice in the recording is Sandhu's.
"The judges noted that although the investigation was flawed, no evidence was found that could show if Sandhu had any inclination to discuss religion in the first place," Anjum told World Watch Monitor. "The forensic laboratory in Lahore had no voice recognition facility ... In the absence of a voice comparison report it cannot be said with certainty that the speech in question was actually made by Anjum Naz Sindhu."
Sandhu's acquittal comes as Christian mom Asia Bibi has been imprisoned for almost a decade after she was accused of committing blasphemy by Muslim women upset because she used the same cup to drink out of as Muslims.
Bibi, whose real name is Aasiya Noreen, was sentenced to death by hanging in 2010. Her appeal to the Pakistan Supreme Court has been delayed a number of times over the last few years and there is still no indication on when her appeals hearing will be.
Another Christian sitting on death row for blasphemy, Billo Bibi, a father of three, is also waiting for his appeal to be heard after his death sentence was handed down in 2014.
Pakistan ranks as the 5th-worst nation in the world when it comes to Christian persecution, according to persecution watchdog Open Doors USA's 2018 World Watch List.
Global critics have long condemned Pakistan for having unfair blasphemy laws that are often used by Muslims to settle personal scores with religious minorities.
"Pakistan's notorious blasphemy laws target religious minorities but affect Christians the most, especially those who seek to evangelize," Open Doors USA reported in a fact sheet.