Gwen Stefani Says Inspiring Bullied Kid at Her Concert Was an Answer to Prayer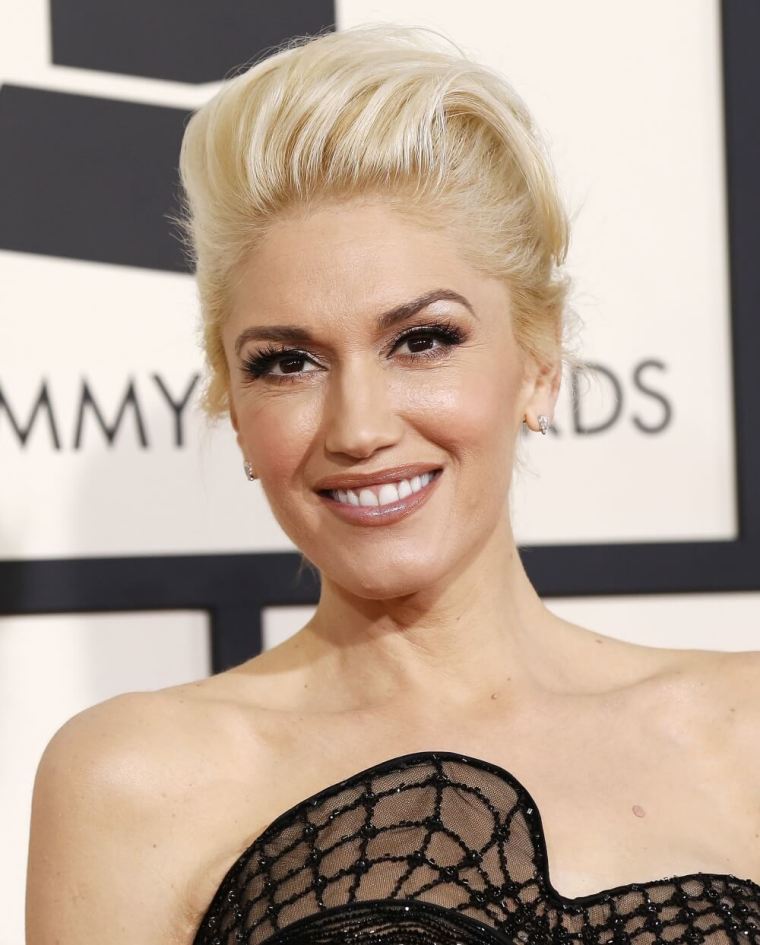 Pop star Gwen Stefani has been talking about her relationship with God for years, which makes it no surprise that in a recent Instagram post the singer gushed about God answering her prayer after meeting a young boy who said Stefani's music helped him overcome being bullied.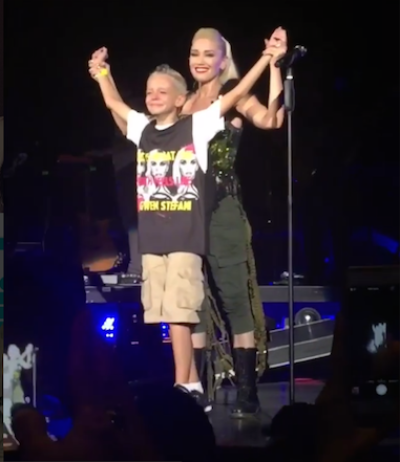 "About three years ago when things were hard in my life I prayed to God everyday that I could get a chance to use my gift that God gave me and make a difference in some way in this world — last night this little guy was the answer to my prayers," she wrote on instagram with the hashtags zero tolerance for bullies, one love, and this is what the truth feels like.
The 46-year-old fashionista met the boy after noticing a sign in the audience at her recent concert. The sign read, "My son was bullied from first to fifth grade. He would come home everyday upset but he'd go to his room, listen to your music and smile."
Stefani, moved by the cardboard note, immediately called the young boy on stage and embraced him as he cried in her arms. She raised his hands up and they posed for pictures together. She later invited him and his family backstage where she met the rest of his family and they posed for more pictures.
Stefani, although still living up to her edgy image, has been seen wearing a simple cross around her neck and heard talking about God during her appearances. When writing songs for her latest album, This Is What the Truth Feels Like, Stefani said she "channeled God" for the inspiration.
The "Hollaback Girl" singer also talked openly about her family's faith and their devotion to prayer during an interview on "Late Night with Seth Meyers" while promoting her stint on "The Voice." The singer said her eldest son prayed relentlessly for a younger brother and just weeks later she found out she was having a "miracle" baby — her third and youngest child.
"I had no idea I was going to have another baby, which is such a blessing, it is so incredible," Stefani said about the birth of her youngest son, Apollo.
Her eldest son, Kingston, pleaded with his mom for another child and refused to take "no" for an answer. She imitated her son and told Meyers that he would close his eyes, clasp his hands and say, "'Dear God, please let my mom have a baby. Please, God! Please let my mom have a baby!'"
Stefani said her son repeated this prayer every single night. "And four weeks later, I was pregnant!" When she and her now ex-husband broke the news to their son, he rejoiced and shouted, "'Gasp ... I prayed for that!!!'"
The working mother of three boys — Kingston, 8, and Zuma, 6, and Apolo, 3 — recently ended her 13-year marriage with their father, Gavin Rossdale, and is now dating her former "The Voice" co-judge, country star Blake Shelton.
Her new album is about both men. Stefani's single "Make Me Like You" is said to reveal a much happier Stefani as she navigates through her divorce into her new romance with Shelton, singing, "Thank God I found you."