Gwyneth Paltrow and Chris Martin Split: We've Decided to 'Conciously Uncouple,' They Said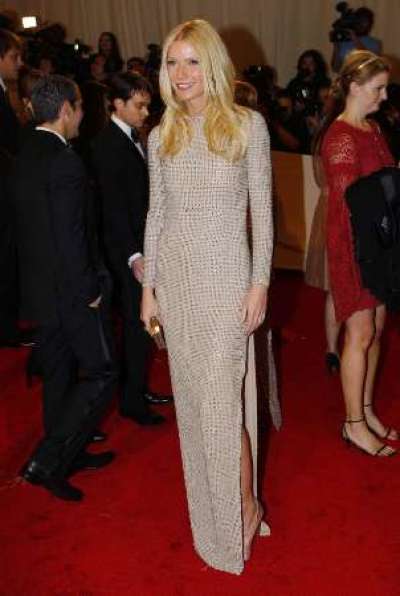 Gwyneth Paltrow and Chris Martin have decided to separate after 11 years together, according to reports Tuesday. The actress and Coldplay frontman agreed to "consciously uncouple" themselves due to ongoing differences, even though they had been trying to save their marriage for the past year.
Gwyneth Paltrow and Chris Martin announced the unhappy news via the actress' website, Goop.com, which promptly crashed after fans, media outlets and the general public got wind of the news.
"It is with hearts full of sadness that we have decided to separate," the post began. "We have been working hard for well over a year, some of it together, some of it separated, to see what might have been possible between us, and we have come to the conclusion that while we love each other very much we will remain separate."
Paltrow and Martin, who recently moved back to Los Angeles after some years in London, added that they would still try to be there for their children, Apple, 9, and Moses, 7.
"We are, however, and always will be a family, and in many ways we are closer than we have ever been," the statement read. "We are parents first and foremost, to two incredibly wonderful children and we ask for their and our space and privacy to be respected at this difficult time. We have always conducted our relationship privately, and we hope that as we consciously uncouple and coparent, we will be able to continue in the same manner."
While the news came as a shock to many, others suggested that the marriage was on the rocks months before the split. One rumor was that Paltrow and entertainment lawyer Kevin York had had an affair— that was vehemently denied by her rep Stephen Huvane.
Others rumored that a prospective Vanity Fair article was to chronicle Paltrow's alleged affairs with important and successful men. However, the actress herself convinced the magazine editor, Graydon Carter, not to run it, according to The New York Daily News.
Martin and Paltrow have been married since 2003.