Gwyneth Paltrow, Chris Martin Vacation in Bahamas After Separation: Is There Still Hope? (PHOTOS)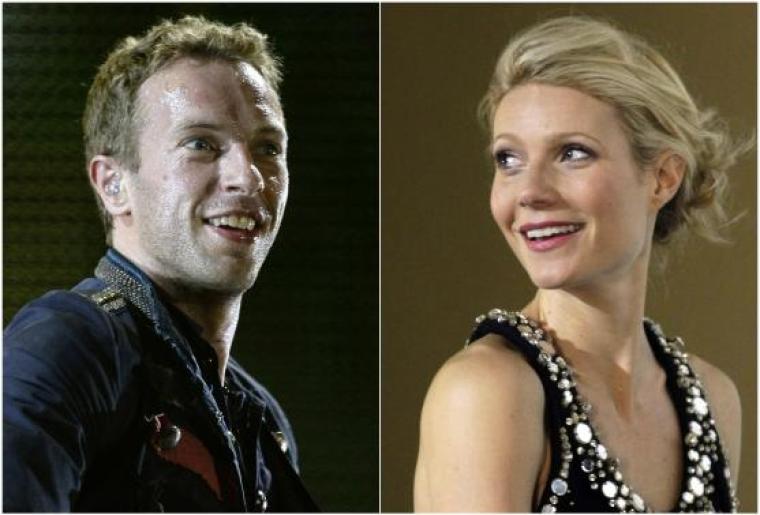 Gwyneth Paltrow and Chris Martin were photographed enjoying a family vacation in the Bahamas just days after announcing their separation.
TO SEE PHOTOS OF GWYNETH AND CHRIS ON VACATION CLICK HERE
The Hollywood power couple announced last week that they were separating after 10 years of marriage, however, insiders claim there may be a glimmer of hope for the estranged pair. Paltrow, 41, appeared happy and relaxed whilst sitting alongside Martin, 37, as they dined with friends on the island of Eleuthera and while the actress was without her wedding ring, the pair are said to be on good terms.
"You would never have guessed they had just split up. They looked like they were getting on OK, but perhaps it was a little strained," a source told The Sun on Sunday.
"Chris seemed in good form and was telling lots of jokes. Gwyneth pulled a few faces but it was all in good spirits," the insider revealed.
The couple, who share two children Apple, 9, and Moses, 7, exchanged glances and giggles throughout their dinner outing raising hopes for a reconciliation. Last week they revealed that they were "consciously uncoupling" after working on their marriage for "well over a year," but some claim Martin is determined to win back his estranged wife.
"Chris still loves Gwyneth and would still like the marriage to survive," a source told the Sunday Mirror U.K.
"He hopes they might be able to rediscover what they had years ago and would love to rebuild their relationship back to what it once was," the source added.
The pair wed in 2003 one year after meeting at a Coldplay concert and while they appeared to be happily married throughout their 10 years together, they were dealing with marital woes behind closed doors.
Paltrow and Martin, who hails from England, explained their decision to part ways in a joint statement posted on the actress' Goop lifestyle blog on Tuesday.
"It is with hearts full of sadness that we have decided to separate," read the statement obtained by the New York Daily News.
"We have been working hard for well over a year, some of it together, some of it separated, to see what might have been possible between us, and we have come to the conclusion that while we love each other very much we will remain separate," it went on before closing with "Love, Gwyneth & Chris."