Hamas' Political Interests Overlook People's Needs, Palestinian Activist Says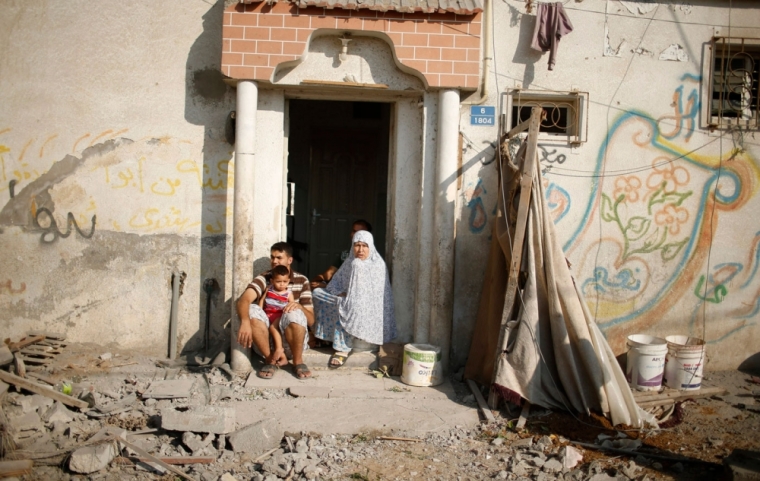 A senior Palestinian human rights activist and political commentator writes in an opinion article for an Israel-based television channel that Palestinians are not for bloodshed, but Hamas refuses to consider people's needs due to its own political interests.
"The majority of Palestinians has opposed firing rockets into Israel," says activist Bassem Eid in his article published on the website of i24 News.
"The Palestinians have understood that these rockets will achieve nothing. Palestinians have called on Hamas to stop firing on Israel and to try to negotiate with the Israeli occupation. But Hamas has never considered Palestinian needs – only its own political interests," writes Eid, who has been a human rights activist for 26 years.
Since Israel began its attack in Gaza on July 8 following an increase in cross-border rocket strikes by Hamas militants, nearly 1,900 Palestinians have died in the fighting. In Israel, 64 soldiers and three civilians have died.
Hamas has continued to fire rockets at Israel, "knowing full-well what the result would be: Hamas paved the road for the death of our people," Eid adds. "We knew that Hamas was digging the tunnels that would lead to our destruction."
Israel has said it is targeting terror tunnels and other targets that pose a direct threat to its people. The Israeli military has identified at least 32 fortified tunnels, and 11 run of them are deep beneath the border and lead into Israel's territory.
"There can be no doubt that the death and destruction in Gaza is a tsunami," Eid states. "Both peoples are hurting, but each side denies the other's pain, and so the hurt is worse."
Hamas has never been interested in "liberating the Palestinian people from the occupation," adds the activist, who lives in East Jerusalem. "And Israel could never destroy the infrastructure set up by Hamas. Only we, the Palestinian people, could dismantle it."
Eid goes on to say: "The residents of the Gaza Strip had the responsibility to rebel against Hamas rule. Yes, Hamas' control is deadly and people have been afraid to express their dissatisfaction with its rule and mismanagement. And yet, we abdicated our own responsibility to ourselves."
The activist calls for a tri-lateral initiative that includes Egypt, the Palestinians and Israel. "Otherwise, there will be no calm or quiet in Gaza or in Israel."
He ends the article by saying, "It is well-past high time for both the Israelis and the Palestinians to find an alternative to war. And yes, this is genuinely possible, with Egypt's help."
Meanwhile, Sky News reported Sunday that Palestinian negotiators have accepted an Egyptian proposal for a new three-day ceasefire with Israel, while Israel's response is not yet known.
Talks to extend a 72-hour ceasefire had stalled, and Israeli soldiers said they hit dozens of Hamas sites in response to more than 57 rockets that were fired from the Gaza Strip since the truce ended Friday morning.
"There is a proposal for another 72-hour truce (to allow) for the continuation of negotiations ... this proposal is being studied," Hamas spokesman Sami Abu Zuhri earlier told Agence France Presse.
He added that the Palestinian response would depend on "the seriousness of the Israeli position."