Handicapped Mom: How Do I Cope With Added Demands During Holidays?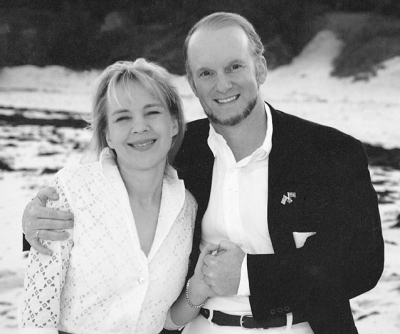 "Mom Says/Dad Says," an exclusive Christian parental advice column by Gregory Slayton, former U.S. Ambassador to Bermuda and author of the best-selling book Be a Better Dad Today: Ten Tools Every Father Needs, and his wife, Marina Slayton, author of the new book Be The Best Mom You Can Be. The Slaytons have been featured on Fox and Friends, Focus on the Family Radio and numerous other media outlets. They donate 100% of their royalties from parenting books to fatherhood and family nonprofits.
Senators John McCain and Joe Lieberman, Governors Jeb Bush and Sam Brownback and Pastors Tim Keller and Luis Palau, among others, have endorsed the Slaytons. In their exclusive series for The Christian Post, both Marina and Gregory will answer thoughtful Christian parents seeking to raise their children up in the goodness of the Gospel and the Glory of God. If you would like to have Marina and Gregory answer your questions, please contact them via momsaysdadsays@christianpost.com.
Parents Question:
I am a slightly handicapped mom and I find getting through a normal day difficult enough. When the holidays come I feel unable to cope with the added demands. I feel really guilty as well as sad. How do we celebrate the holidays so we can have a normal family experience? I know this issue is probably beyond your realm of experience, but I would appreciate any encouragement or advice you can give.
Mom Says:
Being a handicapped parent adds a layer of complexity to everyday life that is difficult for the non-handicapped to comprehend. While I cannot pretend to fully understand what it means to be handicapped, I was wheel chaired out of China in 2012 due to Bell's Palsy and suffering from extreme exhaustion due to a severe virus. I was told by medical professionals I would never be totally healed, but our God has brought a remarkable amount of healing. However, I still suffer from chronic fatigue and my paralysis is not completely healed.
In these years I have come to understand several things. First and foremost, God's strength is made perfect in our weakness. I simply cannot be the kind of mom to our youngest that I was to our older three. Volunteering, being a taxi driver to children, throwing huge Christmas parties … we just can't do all of that anymore. However, I keep asking our Heavenly Father to give me the power to end as strongly with our youngest son as I began with our older three. So this means much prayer, daily family meals and communication with our son even if it means less active physical stuff.
You may not be able to bake the cookies or cook the meals or get into the car and shop 'til you drop, but that isn't what the holidays mean. The thing that has bugged me most about my physical ailment is that there is real temptation to focus more on me — and my frail health — and less on the Lord and my family.
I don't always succeed in shifting the focus to where it needs to be. But the truth is that what our families need, and what they will remember, is our love for them. Love, no matter the outward manifestations of our celebrations, will be what gives our family its solid foundation.
No amount of presents or ornaments strewn about the home can substitute for the love you give your family: your time, your attention, your understanding and your prayers. Make sure your husband and children know how much you love them. They know your limitations. I am sure they accept them. They probably appreciate your efforts for them all the more. What they always need to know is that you love them.