Beloved Harry Potter Actor, Alan Rickman, Dies of Cancer Days After David Bowie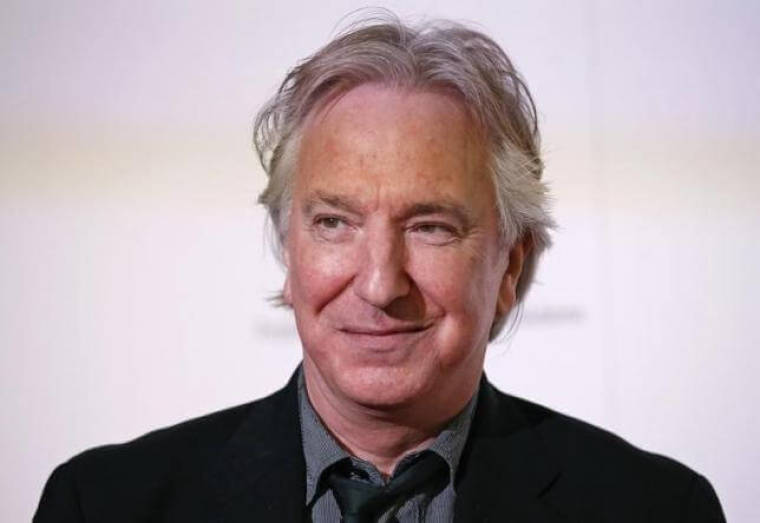 Beloved British actor Alan Rickman, known for roles such as Professor Snape in the "Harry Potter" films and Hans Gruber in "Die Hard," died Thursday from cancer at 69.
His death occurred just days after legendary singer-songwriter David Bowie succumbed to his 18-month battle with cancer, also at the age of 69 on Monday.
"The actor and director Alan Rickman has died from cancer at the age of 69. He was surrounded by family and friends," Rickman's family announced in a statement Thursday, according to the BBC.
Harry Potter author J.K. Rowling, who appears to have been unaware the actor was ailing, said she was "shocked" by his death and sent condolences to his wife, Rima, and the rest of his family.
"My thoughts are with Rima and the rest of Alan's family. We have all lost a great talent. They have lost part of their hearts," wrote Rowling on Twitter Thursday. "There are no words to express how shocked and devastated I am to hear of Alan Rickman's death. He was a magnificent actor and a wonderful man."
Harry Potter actor James Phelps, who played Fred Weasley, offered prayers for the actor's family on Twitter as well and revealed he was "shocked and sad."
"One of the nicest actors I've ever met. Thoughts and prayers with his family at this time," he wrote.
Phelps' twin brother, Oliver, who played George Weasley, added: "Terribly sad news about the passing of Alan Rickman. A funny and engaging person who put a shy young actor at ease when I was on HP."
Rickman was born in London and raised in a Christian household, according to Hollowverse, but as an adult he declared that theatre was his religion.
He became well-known in his career for playing screen villains such as the role of Judge Turpin opposite Johnny Depp in 2007's "Sweeney Todd: The Demon Barber of Fleet Street." But according Daniel Radcliffe, who played the fame Harry Potter character alongside Rickman for several years, said he was far different from those characters.
"People create perceptions of actors based on the parts they played, so it might surprise some people to learn that contrary to some of the sterner (or downright scary) characters he played, Alan was extremely kind, generous, self-deprecating and funny. And certain things obviously became even funnier when delivered in his unmistakable double-bass," wrote Radcliffe in a Google+ post.
"As an actor he was one of the first of the adults on "Potter" to treat me like a peer rather than a child. Working with him at such a formative age was incredibly important and I will carry the lessons he taught me for the rest of my life and career. Film sets and theatre stages are all far poorer for the loss of this great actor and man," he wrote.
Rickman has been the recipient of several professional awards including a Golden Globe for best actor in a miniseries or television film for the title role in "Rasputin: Dark Servant of Destiny."