Harvard faces lawsuit from minority groups over legacy admissions policy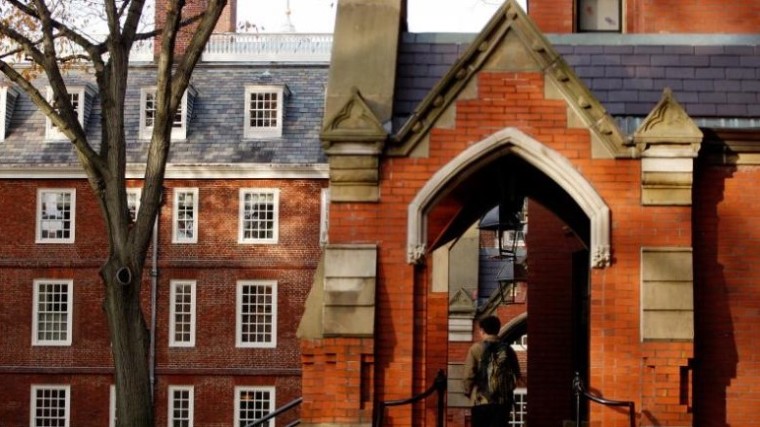 Harvard is once again being sued over the standards of its admissions policy, this time by groups opposing the usage of legacy and donor preferences when accepting students.
A complaint was filed under Title VI of the Civil Rights Act of 1964 before the U.S. Department of Education's Office of Civil Rights on Monday against Harvard College leadership.
Harvard College is the undergraduate college of Harvard University.
The plaintiffs include the Chica Project, the African Community Economic Development of New England and the Greater Boston Latino Network. They are represented by the Boston, Massachusetts-based group Lawyers for Civil Rights.
The complaint denounced the "preferential treatment" given to "hundreds of mostly white students" based on "who their relatives are" rather than "anything they have accomplished."
"This preferential treatment violates federal law," reads the complaint, explicitly citing Title VI, which "forbid practices that have an unjustified disparate impact on the basis of race."
"The need for the Department of Education to put a stop to this discriminatory practice is particularly acute now that the Supreme Court has severely limited the use of race as a factor in higher education admissions processes, which is expected to have a negative impact on campus diversity."
LCR Litigation Fellow Michael Kippins said in a statement that he believes "Harvard's practice of giving a leg-up to the children of wealthy donors and alumni — who have done nothing to deserve it — must end."
"This preferential treatment overwhelmingly goes to white applicants and harms efforts to diversify," stated Kippins, adding that "it is imperative that the federal government act now to eliminate this unfair barrier that systematically disadvantages students of color."
Last week, the U.S. Supreme Court ruled 6-3 in Students for Fair Admissions, Inc. v. President and Fellows of Harvard College that colleges like Harvard and the University of North Carolina cannot use race as a factor in student acceptance.
"University programs must comply with strict scrutiny, they may never use race as a stereotype or negative, and — at some point — they must end," Chief Justice John Roberts wrote for the majority.
"Respondents' admissions systems — however well intentioned and implemented in good faith — fail each of these criteria. They must therefore be invalidated under the Equal Protection Clause of the Fourteenth Amendment."
In addition to the lawsuit, Massachusetts lawmakers are also weighing legislation that would require schools that use legacy preferences for admissions to pay a fee, reported CBS MoneyWatch.
"Legacy preference, donor preference and binding decision amount to affirmative action for the wealthy," said Massachusetts Rep. Simon Cataldo, a co-sponsor of the proposed legislation, to MoneyWatch.