Greg Laurie: 'Nothing Says America Better Than Dallas;' City to Host Harvest America 2014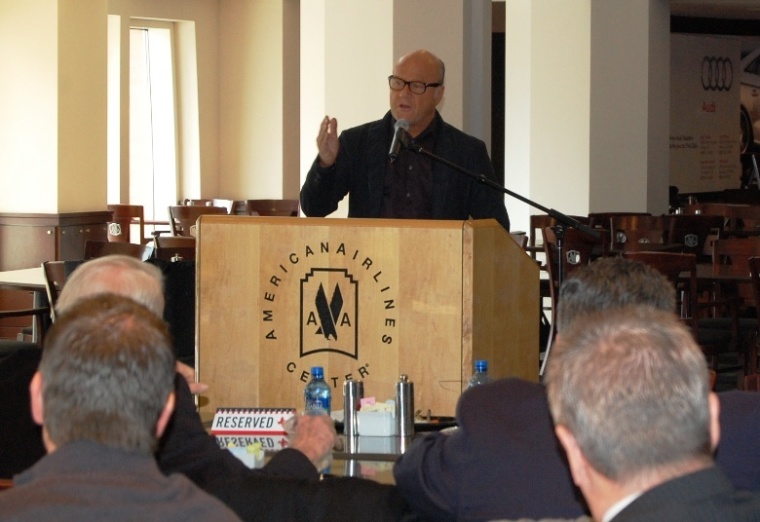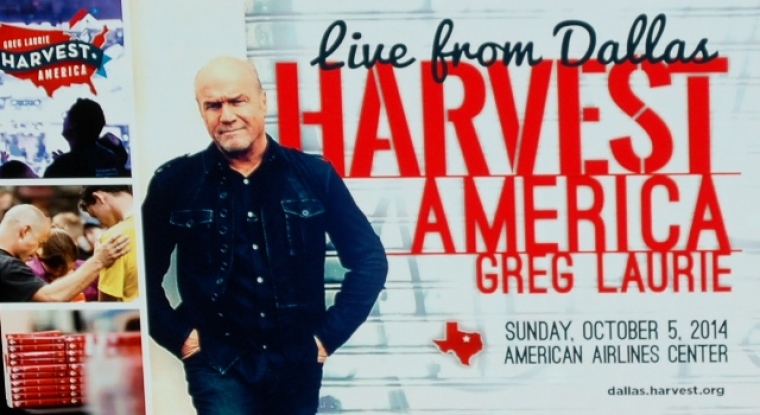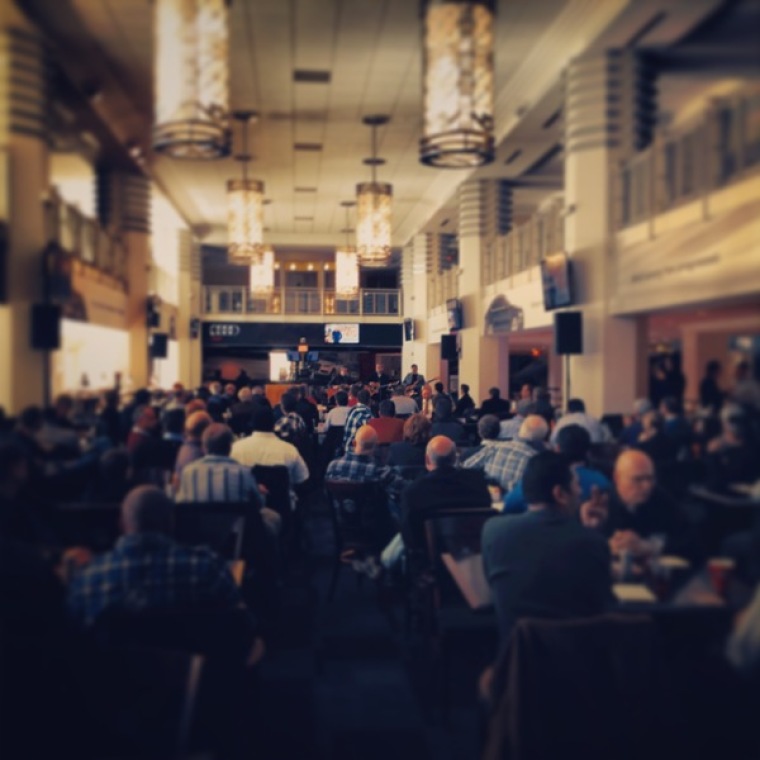 View Photos
DALLAS – Pastor Greg Laurie announced earlier this week the selection of the host city for Harvest America 2014. Pastor Laurie told The Christian Post on Wednesday that the idea for choosing Dallas as the location for this year's crusade came from pastor John Collins, director of Harvest Crusades.
Laurie, who's friends with many pastors who serve in the Dallas metroplex and has preached there several times over the years, told CP that as soon as Collins pitched the idea, "it just immediately resonated."
"I thought 'what a perfect place.' Because we've been on the West Coast and then the East Coast, and now to be in the Lone Star state – to me, nothing says America better than Dallas, Texas. What an appropriate place to hold an event called harvest America."
In his speech to officially launch the crusade, Laurie told local pastors assembled at the American Airlines Center on Tuesday, where the crusade will take place on Oct. 5, that since the death of his oldest son, Christopher, in 2008, he's had a renewed fervor for sharing the Gospel of Jesus Christ.
"I've had a greater passion for preaching the Gospel in the last five years more than I've had my entire life. And the reason for that is because our oldest son, Christopher, was killed in an automobile accident. This is the worst tragedy imaginable. I think I can tell you that it actually is a fate worse than death," Laurie shared.
"…But one of the things that it did to me, and through me and for me, is I had a greater awareness of eternity. I feel like I have one foot in heaven and one foot on earth," he explained. "When you have someone as close as a son up in heaven before you are there, it just makes you aware of the urgency of what it is we're doing. And it's actually given me a greater passion and even an energy to press forward and to take greater risks for the kingdom of God."
Laurie, who's been a pastor for 40 years serving as senior pastor of Harvest Christian Fellowship in Riverside, Calif., has previously hosted Harvest Crusades in Anaheim, Calif., Philadelphia, Pa., as well as Canada, Australia and New Zealand. These crusades have been attended and viewed by well over 4 million people, and have led more than 370,000 people to make professions of faith in Jesus Christ.
With a deep passion for the word of God and sharing the Gospel, Laurie emphasized that Harvest Crusades are about bringing together believers from all denominations to share the Gospel and to build up the Church.
 "We're living in a critical time in our country. The Church is under siege. And what are we doing? For the most part, we're fighting with each other," Laurie commented, after quoting from Luke 10: 1-2.
"So, here's what I'm thinking … I think we need to recognize what we hold in common: the message of the Gospel of Jesus Christ. And this culture desperately needs to hear it. And we need to take this seriously, because we have two secret weapons we rarely use in the church today, it's prayer and preaching. We need to pray for a revival. The only hope for our country is a spiritual awakening," he added, noting that only God can bring a revival, but believers are equipped to evangelize, which all have been commanded to do, for God.
Asserting that a failure to share the Gospel should be considered a sin, Laurie stressed how valuable each soul is to God.
"Souls are valuable to God, and they need to be valuable to us. …"We have this generation that must be reached. This is the most biblically illiterate generation in America that has ever lived. The good news is, they don't have a lot of preconceived notions about Christianity. They know very little about Christianity; they know very little about Jesus Christ. We want to engage these people," he said.
"In Luke chapter 15 Jesus told three stories about lost things. There's a shepherd who lost a sheep, there's a woman who lost a coin and a father who lost a son. And the verse that keeps coming back in that series of teachings is that there is joy in heaven over one sinner that comes to repentance. So what we're seeing is that God cares about lost people."
Emphasizing his point, Laurie said Christians need to view lost people much like the shepherd who left the 99 until he found the one and brought it back.
"God is looking for laborers to harvest the crop," he said. "We all need to be engaged in the mission of getting the Gospel out. Let me take this a step further, I believe that not preaching the Gospel could be a sin, because it's a sin of omission."
"People are drowning in sin, they're dying. What are we doing to reach them? This is one way we can reach out."
After sharing a quote from evangelist Billy Graham, who once said: "The evangelistic harvest is always urgent. The destiny of men and of nations is always being decided. Ever generation is strategic. …" Laurie explained that the vast majority of people who attend Harvest Crusades went because they have a relationship with a Christian friend. And eighty-five percent of those who came forward to make a profession of faith were brought to the crusade by a Christian friend.
"Conversion is a work of God and God alone," he added. "And it's a relief for me to know that my job is to lovingly, accurately, and biblically proclaim the Gospel, and it's God's job to convert."
Pastors who want to register their church to attend Harvest America in Dallas can visit the website here.
Pastor Greg Laurie has also released a new book titled, As It Is In Heaven: How Eternity Brings Focus to What Really Matters that not only answers questions people have about heaven, but was written to inspire Christians to "think about how Heaven makes a difference for our life on earth – right here, right now."