Harvest Bible Chapel to launch 'Freedom House' 90-day residential addiction recovery program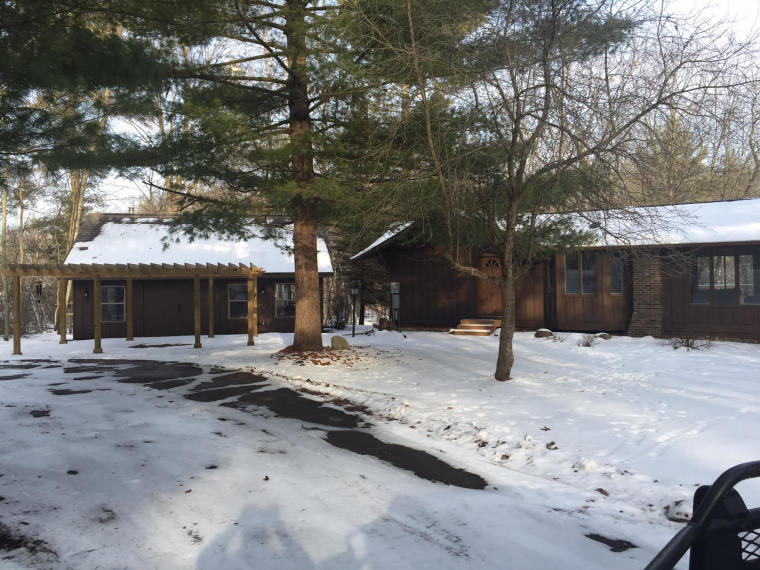 The multicampus Harvest Bible Chapel led by Pastor James MacDonald will launch a 90-day residential addiction recovery program for men 18 and older at the church's retreat property in Michigan next month.
The greater Chicago-based Southern Baptist megachurch will host up to eight men struggling with some form or alcohol or drug addiction as part of the inaugural class of its Freedom House Christ-centered residential recovery program beginning on Jan. 13, 2019.
The three-month program will be held at a house located at Camp Harvest, the church's 650-acre lakefront property in Central Michigan. Men participating in the program will have been referred to the program by a "sending church" and will have to complete detox and drug testing before the program begins.
"We are blessed and thankful to be able to steward and shepherd our own church family.  With that, we anticipate that many people are going to come from their own church family," Dave Learned, Harvest's pastor of counseling ministry, told The Christian Post.
"We have what is called the sending-church model. If you start to read and study and talk to people about retreat or recovery [ministry], [you are told] it needs to be coupled with great support, a lot of community accountability for it to be effective long-term. We want every man to have a sending church. That means a church is sending him and ready to receive him back and ready to have a mentor for him."
Because of "staffing and housing realities," Learned said that the program will initially only be able to serve eight men in its first wave of residents.
"One of the things that is unique about this is there are many recovery ministries and programs that are six months long or nine months long or a yearlong. This is really a 90-day ministry," Learned explained. "That is a little bit different and we have consulted with others who lead ministries like this."
Learned contended that some recovery ministries err in the sense that they further the notion "your struggle is your identity now and forever."
"That is not what we read in the Gospel. When Christ sets you free, you are free indeed," Learned said. "A period of 90 days is enough to get you out of your environment, to get you out of your setting, to get your eyes and heart really focused on the Lord. It's also short enough that a return to your normal or regular patterns is more manageable."
Learned assured that the program is not a medical treatment or therapy but rather an "intensive discipleship retreat" that will be structured in a great environment to help get residents' "eyes back on the Lord."
The program will consist of classwork, discussions, activities, individual counseling, projects and team building exercises. Each resident will have responsibilities such as housework, cleaning, cooking and other projects that will allow them to serve others while they are there.
The program will be staffed by a full-time ministry director who will be assisted by three-different part-time roles including a ministry assistant and two nighttime and weekend house supervisors.
"There will be increasing freedoms over time. It will be limited in time flexibility with a long-term goal of establishing trust and taking on more responsibility," Learned detailed. "We want them to be contributing to a God-honoring, loving, honest, transparent community where they don't just come to receive, they come to contribute too."
Learned said that they also plan to host a family support weekend to allow loved ones to come up for the weekend and see the difference the program is making in the residents' lives.
According to Learned, the program will cost residents about $2,500 per month.
"Our desire and heart are always toward generosity but that is the real cost of it," he told CP. "We are open to and desire to provide scholarships when we can. At the same time, the necessity of personal ownership toward actual change and actual investment is important."
While the church primarily uses Camp Harvest for group retreats, summer camps and other events, Harvest Bible Chapel leaders have dreamed for years about instituting an addiction recovery program to alleviate the "tremendous brokenness where addiction has taken hold."
"We just recently hit our 30th year anniversary as a church and we feel like there is a reality that to who much is given, much is required," Learned explained. "This is one of those areas where so many family members, friends, people within the Church congregation [were impacted] by these scenarios, we felt like we needed to try."
Learned said that the Freedom House program is slightly modeled off the Redemption House program in Minnesota, a program that Harvest previously sent its members to for addiction recovery.
Harvest Bible Chapel also consulted with Mark Shaw, an author who has written several books and helped establish many similar ministries throughout the country.
The launch of the Freedom House program comes as Harvest Bible Chapel recently filed a defamation lawsuit against former members and Christian commentator Julie Roys for their alleged role in perpetuating what the church considers to be falsehoods through a blog called The Elephant's Debt.
The blog alleged that Harvest Bible Chapel was $70 million in debt in 2010 and "barely survived a bankruptcy in 2006."
The blog also alleged that MacDonald has a gambling problem and leads the church with an authoritarian style. Those claims were disputed by the church, The Christian Post previously reported. MacDonald does not dispute the claim that the church was at one point $70 million in debt.