Harvest Crusade Anaheim: Evangelist Greg Laurie Warns Against the 'Unforgivable Sin'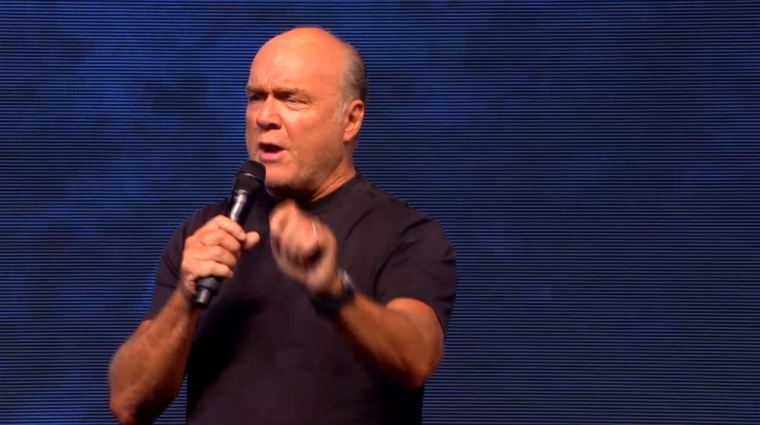 He quoted Matthew 12:31, 32, "Therefore I say to you, any sin and blasphemy shall be forgiven people, but blasphemy against the Spirit shall not be forgiven. Whoever speaks a word against the Son of Man, it shall be forgiven him; but whoever speaks against the Holy Spirit, it shall not be forgiven him, either in this age or in the age to come."
Explaining the backdrop of Jesus' statement about the unpardonable sin, which came after some alleged that Jesus was healing sicknesses with the power of Satan, Laurie said that sometimes religion can keep us from God. "I have no interest in becoming religious… I have a relationship with God through Jesus Christ."
Going to a church doesn't make you a Christian, and nor does being an American, Laurie told the audience. "Jesus said, 'You must be born again.'"
Most people reject Christ because they do not know or understand the Gospel. But there are some who reject Christ because they do not want to change their lives; they want to live the way they want to live, he explained.
What does blasphemy against the Holy Spirit mean?
The Holy Spirit is God, who is a Triune Being: God the Father, God the Son and God the Holy Spirit, Laurie said. The Holy Spirit convicts us of our sin, and begs us to repent. But "it is possible for us to resist the Holy Spirit." God has given us free will, and we can say "yes" or "no" to Him, he added.
Blasphemy against the Holy Spirit means "to reject the work He 'the Holy Spirit] has come to do… The unforgivable sin is rejecting Jesus Christ," Laurie stressed.
Every time you say "no" to the Gospel after hearing it, your heart gets a little more hardened, the pastor said, adding that it's better to be a drug addict than having a heart that is hardened against God. "It's not so much that God wouldn't want to forgive you, but you wouldn't want to be forgiven."
When we hear the Gospel, we have just two option, to accept Him or reject Him, he underlined.
To accept Jesus, you need to admit your sins, as all have sinned and are separated from God; you need to acknowledge that Jesus died on the cross to pay the price for your sins; your must turn or repent from your sin; and then you must receive Jesus Christ into your life, Laurie explained.
It's a relationship with God, where Jesus comes into your life and lives with you, and that gives you the guarantee that you will go to heaven when you die, he added.
In the end, Pastor Laurie encouraged people to publicly accept Jesus by getting up from their seats to come to the field around the stage, from where he was speaking. Just like the previous night, thousands came forward.
Founded by Laurie and Pastor Chuck Smith, the Harvest Crusades began as a one-time evangelistic outreach at the Pacific Amphitheater in Orange County in 1990 before later moving to Angel Stadium of Anaheim, where it has become the longest running annual outreach in U.S. history, according to Harvest Ministries.