Harvey Floodwaters Could Unleash 350 Alligators From Texas Tourist Attraction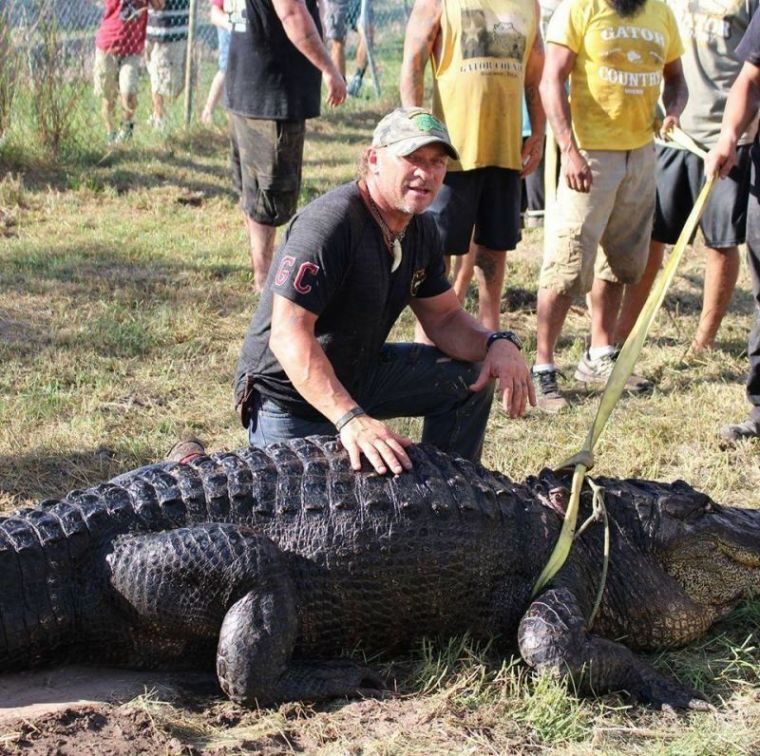 Gary Saurage, founder of Gator Country, a sanctuary for nuisance alligators and other reptiles in Beaumont, Texas, believes some 350 alligators housed on the property could escape in floodwaters as the National Weather Service forecast up to an additional 12 inches of rain from Tropical Storm Harvey on Tuesday.
"We're less than a foot ... from [water] going over the fences," Saurage told KFDM. "All of these are certified, high fences, but when it won't quit, it won't quit. We've worked around the clock and I don't know what else to do. We're truly tired. Everybody's at the end of it, man. We don't know what to do."
Saurage founded Gator Country in 2005 and it is described as the "largest alligator adventure park/sanctuary in Southeast Texas" on its website.
More than 450 American alligators, crocodiles and other reptiles collected from nuisance rescues, donations, and other institutions are housed on the property.
Since Harvey began pounding Texas with torrential rains last Saturday, buildings on the 17-acre Gator Country sanctuary have been flooded with more than a foot of water, according to Saurage.
"I've never seen [the water] stay anywhere near this before. The staying power of this storm is just unbelievable," he said.
The largest alligators at the sanctuary, known as Big Al and Big Tex, are safely loaded in trailers, he noted. He also assured the public that other reptiles on the property, such as crocodiles, venomous snakes and other dangerous creatures housed on the property, had been moved to higher ground and were in no danger of escaping.
"Everything that is not from here, we've put up and we have in a safe place," Saurage said.
Some 350 alligators currently housed outdoors in fenced areas, however, could escape if the floodwaters rise above the fences. He told KFDM that he and his staff and volunteers had been catching alligators for two days and "putting them in safe situations" but they were exhausted.
He is also worried that everything he has worked for over the last 12 years is being wiped out by the flood.
"We live with alligators. It is what it is but I've worked so hard for 12 years catching these alligators in all these different situations and in three days it's just gone? I mean it's tough," Saurage said.
Saurage and his team are known for rescuing nuisance alligators from people's backyards, ponds, swimming pools, as well as those left stranded by severe weather like hurricanes and floods. "Our team of experts round them up, willing or not, and bring them to safety," explains Gator Country's website.
Saurage said they would be doing everything to keep the animals safe. He also praised the community for coming together and helping each other during the disaster.
"I get it that we're not the only ones out here struggling. All of south and southeast Texas is. Everybody ... has come together really good to help each other out. You'll notice there's boats everywhere. People trying to help everybody out here," he added.