He Lived as a Transgender Woman for Over 20 Years Until He Heard God Speak to Him
He shared with CP another experience he had that he believes is a "key" as to why transgender persons do not see themselves as God created them.
In this open vision, God showed him a full-bodied brass mask that was floating in the air.
Johnston blinked his eyes and once again the Lord's hand appeared before him and it was full of patina. The Lord threw the patina on that full-bodied brass mask of a woman in the vision, and then spoke to him.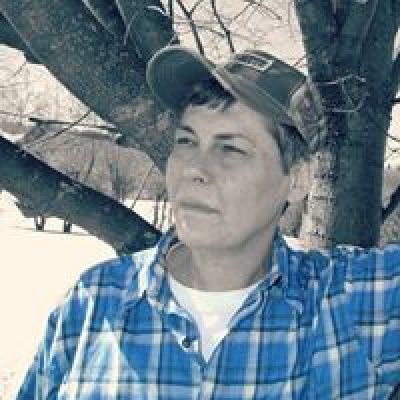 "The Lord said to me: This is a very aged mask of a phony woman being lifted up off you," he said.
And suddenly, Johnston came to his right mind and was delivered.
"You couldn't call me 'she,' you couldn't call me 'her' and you couldn't call me the other name (Janelle). I just knew that I was Jeffrey."
Johnston had such mental freedom in that moment that he looked down at his body and when saw the breast implants, he did not know what they were or where they came from. Today, when Johnston intercedes for transgender people he often asks the Father to lift the phony mask off of them in the spirit realm and that He would speak words of truth to them.
"The Lord made me love the Word [of God] so bad I had to sleep with it," he chuckled, noting how he would place his Bible on a nearby pillow.
God providentially arranged for him to return to his hometown sometime after this. His sister and her husband would pick him up each week and they would go to church each Sunday. The Holy Spirit continued to speak to him as time passed and because it was Him speaking, those words were backed up with power.
While there were moments of divine encounters where God showed up and did wondrous things in his life, there was also a process. The Lord would set Johnston free from all kinds of vestiges from his life as a woman, with that still small voice reaffirming to him that he was indeed a man and that he could leave behind things that had become normal. Over time, Johnston dispensed with his makeup, ceased carrying a purse, and he gave away two decades worth of women's clothes.
He also had the silicone scraped out of his lips and got his breast implants removed, recounting that the Lord gave him a "supernatural loathing" and revulsion for them, so much so that he "wanted to rip them out" of his body.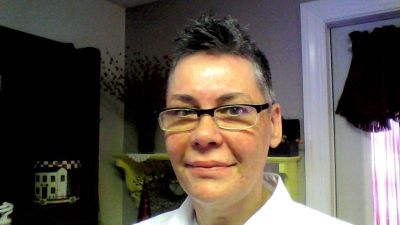 For Johnston's church, it was a learning curve, particularly as he began de-transitioning.
They had to learn how to trust God in the process of Johnston re-embracing his maleness and "trust that the Holy Spirit was working in me despite what they saw on the outside," Johnston said.
One of the most helpful things his pastors did was take him aside and just give him a chance to share his story with them.
"It's all about the love of God," Johnston reiterated.
Far too often Christians are preoccupied with looking at these individuals visually, he said, and they are repulsed by the sin they are in. He urged Christians to not post obsessively about transgender people on social media even while recognizing the need to expose the issue, particularly the dangerous effects gender transition hormones can have on children.
"But you have to remember, they're the devil's kids right now. They're just doing what the devil is telling them to do. They are being controlled and manipulated by him," said Johnston, who went on to complete Apostolic Training Ministries School of Ministry at Celebration Center in Fort Fairfield, Maine.
"Treat them like you would treat Jesus," he urged Christians.
"If we share the truth of God's Word in love, the Spirit of God will minister to them."