'He Named Me Malala' Review: Film Dispels Muslim Stereotypes, Reveals Family Life of Girl Who Defied Taliban
'He Named Me Malala' Review: Film Dispels Muslim Stereotypes, Reveals Family Life of Girl Who Defied Taliban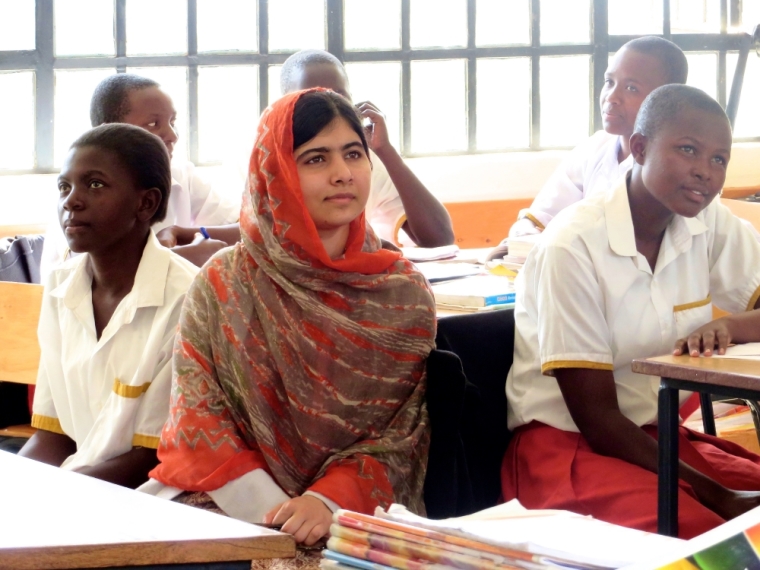 Islamic extremists such as the Taliban advance their agendas by inflicting pain and fear upon those who oppose their radical ideologies — especially Christians. But even fellow Muslims are not safe.
The new documentary "He Named Me Malala" takes an eye opening look at how rogue factions like the Taliban inflict constant terror in people's daily lives, and how the actions of one girl, who became the youngest-ever Nobel Prize winner, has inspired people around the world to stop being silenced by fear.
"Malala" is based on the book of the same name and tells the true story of Malala Yousafzai, a Pakistani Muslim girl who was shot in head by the Taliban during an assassination attempt on her way home from school in 2012 but survived.
Director Davis Guggenheim uses her relationship with her father, Ziauddin, as the foundation for their family's story that has inspired many to fight for women's right to education around the world.
Along with her father, Malala charmingly narrates most of the film. In it she dons the hijab and traditional Muslim attire, and as the film progresses, viewers grow a deep admiration for her bravery and ability to eloquently articulate her values and beliefs.
"Malala" is a jaw-dropping depiction of life for Muslims in territories plagued by radical groups, and one family's stand for girls' right to education as the Taliban viciously attempts to silence them. Malala's fearlessness to speak out, even after being shot and partially paralyzed, is moving. The documentary also exposes the many evils perpetrated against Christians by Islamic extremists.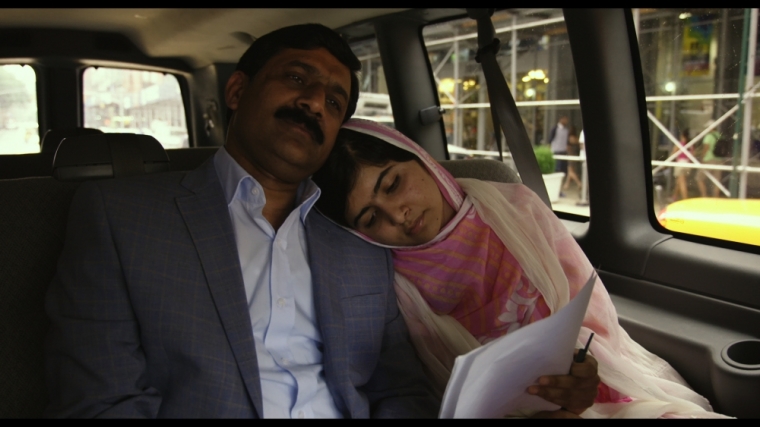 The film begins as Malala is recovering in the U.K. from gunshot wounds to her head, neck and shoulder that led to swelling in her brain. It then jumps back to tell the story of her upbringing with a father who had his own school in their small town of Swat Valley.
From the time that Malala was born her father believed that she would be a vessel to articulate the value of education to the world, and he instilled that value in Malala at a young age.
The film shows how Malala's long journey, both before and after the shooting, led her to speaking engagements at the U.N. and to meetings with prominent world leaders. Guggenheim also goes to great lengths to demonstrate that, despite Malala's calling to be a voice for the voiceless, she is just a regular girl who does homework and argues with her younger brothers when at home with family.
The relationship that Malala has with her father is the real soul of this documentary. Together, the two also try to dispel some stereotypes believed about Muslim households in the Middle East, such as the belief that families bar women from attaining an education.
"Malala" also uses animation to help illustrate certain parts of the young woman's life, including the time she spent at her father's school in Swat. The illustrations work well with the rest of the footage and add a certain poingnance to Malala's story.
The film climaxes as Malala wins the Nobel Peace Prize for her humanitarian work for women's rights in 2014.
"He Named Me Malala" is more than a documentary film. It's a political and religious statement that could help advance women's rights in Islamic countries. Malala Yousafzai is an example of a woman who doesn't need to be secularized in order to be smart and sophisticated, and she is never shown questioning or blaming her faith for the atrocities committed by the Taliban.
The film feels like a day in the life of this unique individual, and at the end, you can't help but want to support her mission.