Hero EMT Saves Man From Heart Attack While Experiencing Deadly Attack of His Own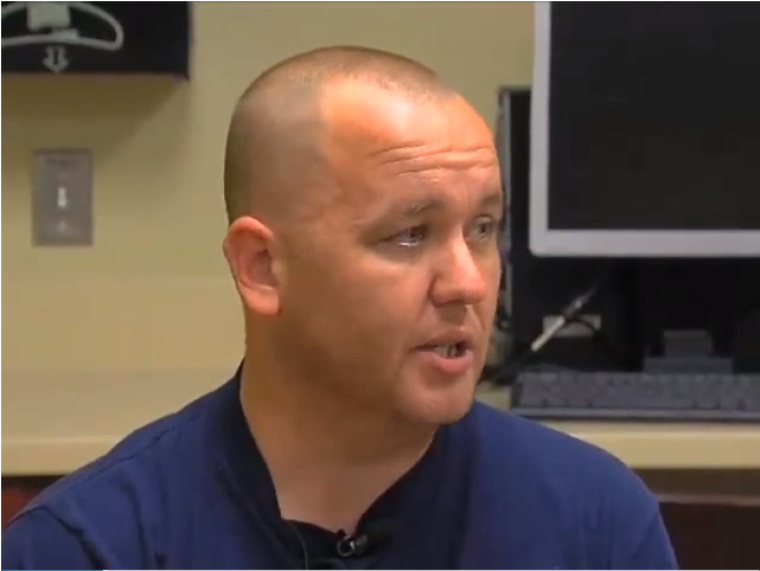 A selfless paramedic who continued providing life-saving care to a heart attack victim while experiencing a vicious heart attack of his own, which could have killed him in minutes, is being hailed as a hero after both he and the patient survived.
The dedicated veteran Detroit paramedic, Joseph Hardman, kept doing his job after he suffered a powerful heart attack while administering CPR to save the life of a man who was also suffering a heart attack last Friday morning, according to ABC 7 Action News.
"I felt a sudden explosion type feeling in my chest that never went away. It just boop! It was there," said Hardman of the attack.
Hardman's partner quickly drove him and the patient to the Detroit Medical Center which runs a 24/7 cardiac care unit where they both had stents inserted to clear the blockages in their arteries.
Dr. Michael Brown said Hardman suffered a rare blockage in what doctors call the "widow maker" artery, and the odds of a situation like the one he found himself in was "one in a million."
"I would have to say one in a million is about appropriate," said Dr. Michael Brown in assessing what happened. "I haven't seen it and I haven't heard of it," he noted.
Heart disease is the leading cause of death in men and women in the United States. A widow maker heart attack is described by eHow health as "a full and complete blockage of the left anterior descending coronary artery." It notes that the condition is "fairly rare but exceptionally lethal, with the ability to kill a patient in an instant."
Hardman explained that he had no idea how serious his condition was until his chest pains grew stronger and he was sweating.
"If I hadn't been in the position I was in, I would have been deceased," he said on Monday.
Hardman, who has been saving lives as a paramedic for 15 years and had no prior heart health issues, will now go home and have to undergo a couple of months of therapy before he can return to work.
His union president, Joe Barney, called him a hero and described what happened as a miracle. His patient, who did not wish to speak with media, is reportedly also recovering well after receiving treatment.