Hero Pit Bull Saves Deaf Boy as House Burns Down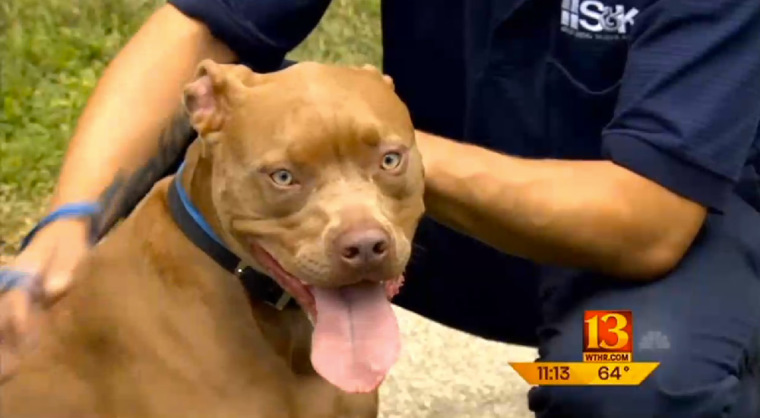 The smoke detectors were blaring as the house burned, but Nick Lamb slept right through them. The Indianapolis 13-year old was born deaf and had taken his cochlear implants out for a nap.
Although the house is a total loss, Nick is alive and well thanks to his two-and-a-half-year-old savior, Ace the family pit bull. WTHR reports the story of Ace's heroics.