High School Choir Forced to Cancel Performance at Church in Italy Amid Threat of Lawsuit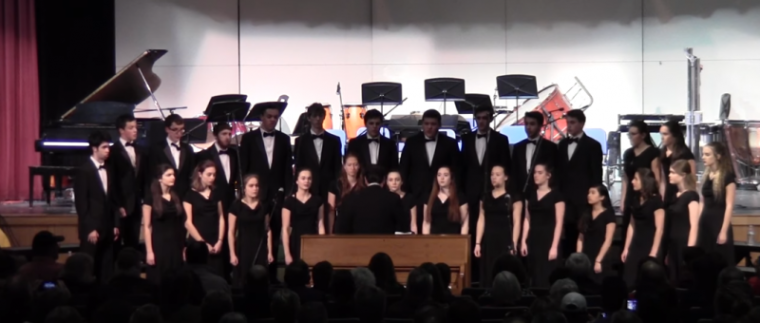 A Massachusetts high school choir will no longer be performing at an Italian church during a worship service after a secular group filed a complaint with school district officials.
Groton-Dunstable Regional High School Chamber Chorus was originally scheduled to do a musical performance at St. Anthony's Basilica in Italy for Easter Sunday mass.
But after the Washington, D.C.–based Americans United for Separation of Church and State sent the district a complaint last year, school district officials canceled the performance.
Ian Smith, staff attorney with Americans United who was one of two signatories of the complaint letter, told The Christian Post that it "is not the business of a public school to take public-school students to a church to" take part "in an actual worship service for one of the primary holidays of the Christian religion."
"Students would have been exposed to religious iconography, proselytizing, and would have engaged in worship activities all under the umbrella of an official school field trip," said Smith.
"That the trip may have been optional is no defense — the activity would have been blatantly and flagrantly unconstitutional regardless."
Smith added that he and his organization "are happy that the district has decided to follow the requirements of the constitution by canceling the performance."
Known for having previously performed at the London Olympics, the Groton-Dunstable Regional High School Chamber Chorus was picked out of about 800 other groups to perform at the Italian basilica, according to CBS Boston.
"The trip to Italy and also Croatia was being privately funded," reported CBS on Tuesday. "The group will still travel to Italy and Croatia in April for several performances."
Last November, Americans United sent a letter of complaint to the school district after being contacted by former school committee member Leslie Lathrop.
"We write to inform you that taking public-school students to worship services as part of a public-school activity is a flagrant violation of the Establishment Clause of the First Amendment to the U.S. Constitution. Please put a stop to this practice, starting with the planned Easter concert," read the letter.
"Just as school-district officials may not proselytize students directly, they also may not facilitate the delivery of religious messages by third parties, including churches."
CBS Boston also reported that members of the chamber chorus were upset over the change of schedule, stating that "they believe it has nothing to do with religion" and that "they had performed at churches before and no one complained."
Andrew Beckwith, president of the Massachusetts Family Institute, is another critic of the school district's decision. He told CP that his organization had been contact by a concerned parent, but that it was after "the school administration had already caved."
"While I understand the concern over a potentially lengthy and expensive lawsuit, what message does it send when the school's leadership refuses to fight for their students' rights?" said Beckwith.
"This is another sad example of common sense being sacrificed to a radical agenda of hostility and intolerance toward expressions of faith in the public square."
Regarding potential Establishment Clause violations, Beckwith told CP that he believed the "only victims here are the students, whose rights have been trampled."
"This is something the students wanted to do, and their rights are being denied by an aggressive agenda that seeks to drive any hint of faith out of the public square," added Beckwith.